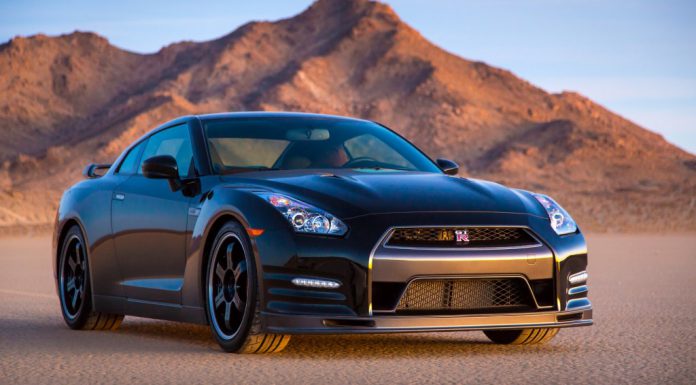 The next-generation Nissan GT-R could be hitting showrooms as early as 2016, according to a report by Motor Trend.
The news came out of the Nissan 360 global press event where a representative for the brand confirmed to Motor Trend that a new Nissan GT-R would be a 2016 model. Saying that the next GT-R will be a 2016 model means we could see a public unveil as early as late 2015, as brands will launch next-year models at the end of the prior year.
2014 Nissan GT-R Track Edition

If we look at the U.S. market, this means that the current GT-R will have a lifespan of just under a decade, having been sold from 2009-2016. The confirmation of a new GT-R in 2016 comes hot off the heels of reports stating that a hybrid GT-R could be on the cards.
Motor Trend failed to mention if the representative would discuss the possibility of a hybrid system for next-generation.
We will keep you updated as more news breaks concerning the next-generation GT-R.
[Via MotorTrend]