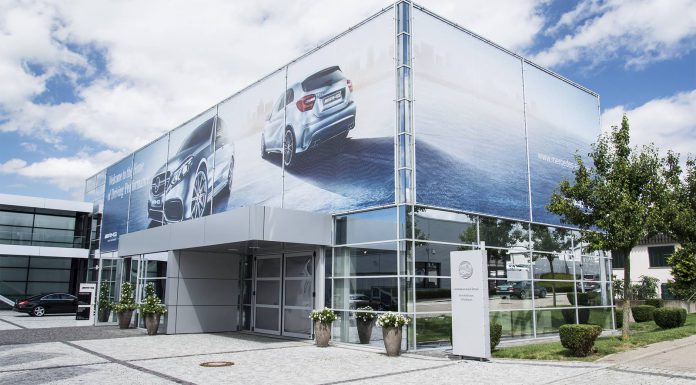 A,M and G. Three letters that can transform the most mundane and civilised cars into the raw and vicious speed machines that strike fear into the linings of fresh rubber tyres.
AMG is a multifaceted organisation. The firm is one that works with motor racing teams to help engineer some of the most successful engines across different racing divisions including Mercedes-AMG in Formula 1 and DTM. In addition to this, AMG works closely with Pagani to produce all of their engines, with Mercedes metamorphosing their road cars into raging beasts such such as the Black Series models. Furthermore, AMG is expanding their engine production as it recently announced that it would be working with Aston Martin to help build their V8s and broaden their 'electric architecture' possibly hinting at a hybrid Aston in the future.
AMG was founded in 1967 and moved to their current factory in Affalterbach in 1976. The companies partnership with Mercedes-Benz officially began in 1990 before Mercedes-AMG GmbH became a wholly owned Daimler subsidiary in 2005. AMG went from strength to strength and opened 175 new AMG Performance Centers in 15 countries in 2008 and is hoping to continue to expand into more and more markets before the company celebrates its 50th anniversary in 2017.
The factory is nothing less than you would expect from a precision engineering company in Germany. An AMG showroom is the entry point, a showroom scattered with SLS and Black Series variants. There is even a Private Lounge where AMG says visitors can 'communicate and even contemplate'.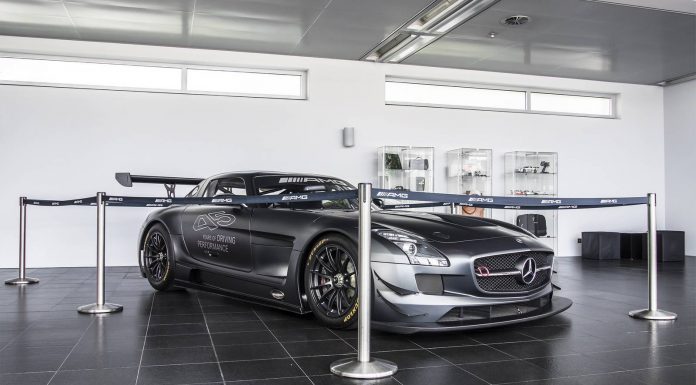 The highlight of the visit is definitely the engine production area. A gallery featuring every engine that AMG has every built highlights the evolution of the company and how engine development is ever changing. Watching engines being produced by hand is poetry in motion. One man works on one engine from start to finish, moving with the engine around the assembly area fitting parts as they go, scanning each component as they go so that the build of every engine is heavily documented. Once completed the mechanic will add the engine plate complete with their own signature before sending the engine for cold testing. The engine is then finally mated to the chassis of the specific car. For Pagani the engines will be sent to Italy to be installed into Horacio's creations in the new Pagani factory in San Cesario sul Panaro.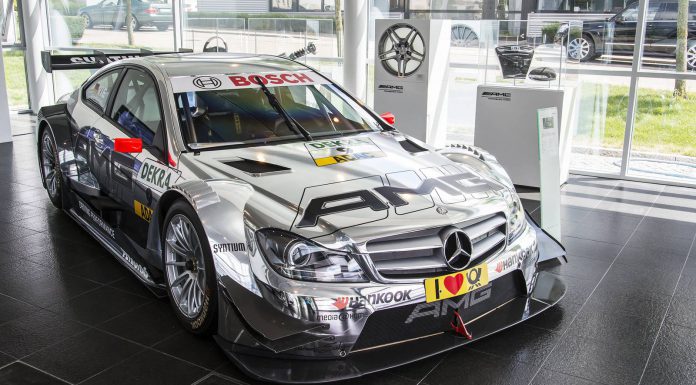 AMG is a company that is creating engines that excite, cars that draw crowds and cars that produce thumping exhausts notes that are loud enough to set off car alarms. All this in a time when other manufacturers are struggling to build engines with soul as they are stifled by CO2 laws and fuel efficiency concerns. Without AMG engines the motoring world would never be the same.
Alexander Van Boekholdt recently visited the AMG factory for Spykerforce Automotive Photography producing these fantastic images.
[youtube]http://www.youtube.com/watch?v=oqVkxCLj8EY[/youtube]