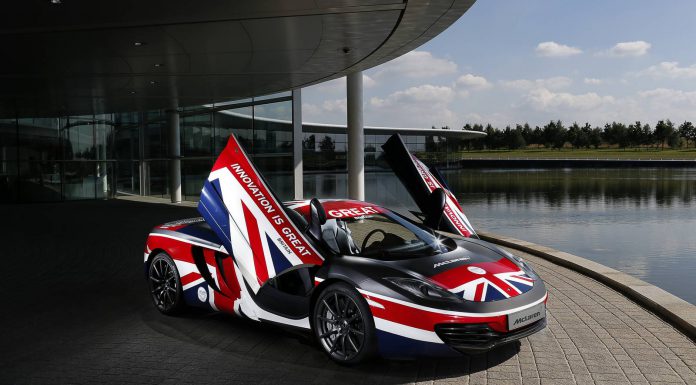 McLaren Automotive has just revealed the all-new McLaren 12C GREAT liveried car created to help support and inspire British innovation.
For those that didn't know, the GREAT campaign aims to reaffirm Britain's international reputation as a leader in innovation to help achieve long-term economic benefits for the country through additional tourism, investment and education. And what better way to showcase Britain's innovation sector than wrapping one of the world's fastest and most advanced supercars with the GREAT color scheme!
As the following gallery shows, the McLaren 12C GREAT was launched with the help of Vodafone McLaren Mercedes Formula One driver Jenson button. Apart from the outlandish livery, the McLaren 12C GREAT features the same tech specs as the standard McLaren 12C.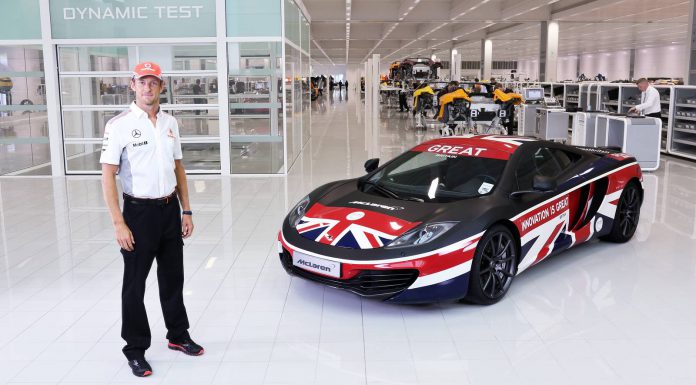 When discussing the car, CEO of McLaren Group Martin Whitmarsh said, "McLaren is proud to be an ambassador for British innovation and to support the GREAT campaign. The UK has led the world in the development of technologies which have changed people's lives, from the jet engine to the internet. I believe that we are now seeing a resurgence of that pioneering spirit and McLaren is playing its part. The McLaren 12C is a tangible embodiment of technological creativity and I hope with that with its GREAT livery it will help draw international attention to what the UK's high-tech industry is capable of, and inspire young people at home."