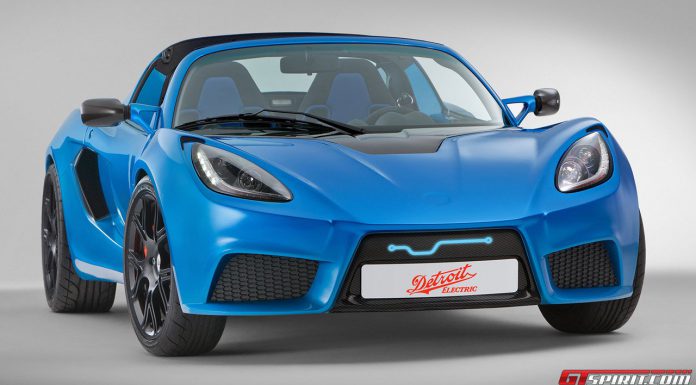 Just after news came out that the Detroit Electric SP:01 sports car was delayed yet again as the company couldn't finalise the lease or purchase of an American production facility, word has come out that the company may ditch the whole idea of producing in the U.S. for the time being.
Detroit News has confirmed that the first few units of the Detroit Electric SP:01 will actually be produced in Holland rather than Southeast Michigan! That begs the question, should the company be renamed to Holland Electric? Well, fortunately not as the automaker's CEO confirmed shifting production overseas is just a temporary measure.
Albert Lam, the company's CEO said, "We are Detroit Electric, not London Electric. Our commitment to the city of Detroit, the state of Michigan and the United States is as strong as it ever was. While there have been some delays in our plan to start production in Detroit, many vehicle programs experience some form of delay."
So can we expect production to return to the U.S. as soon as an agreement for a manufacturing facility in Wayne County is reached? Not quite, as Detroit Electric also needs to secure the Federal Motor Vehicle Safety Standard Certification to begin production in the U.S.
Based heavily off the current Lotus Elise, the Detroit Electric SP:01 features custom carbon fiber bodywork from Detroit Electric while the fully independent front and rear suspension system and front anti-roll bar have both been maintained from the standard Lotus Elise.
Powering the Detroit Electric SP:01 are two 37-kWh lithium-polymer batteries and an AC electric motor which combine to pump out 201hp and 166lb-ft of torque. Consequently, Detroit Electric claims that the SP:01 is the world's quickest electric car with it capable of hitting 62mph in just 3.7 seconds and a top speed of 155mph.
[Via Detroit News]