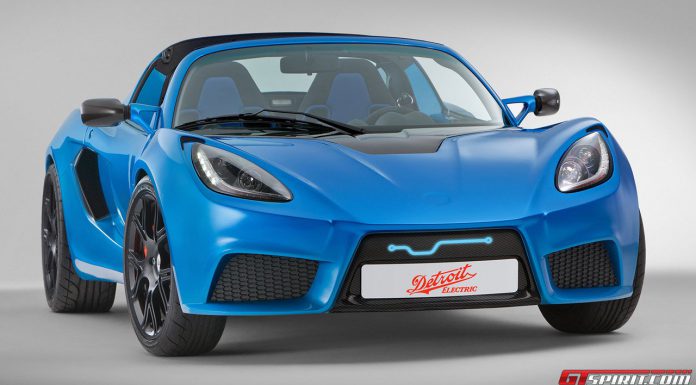 A few months after it emerged that production of the stunning Detroit Electric SP:01 was pushed back by one month, news has just broken that production of the car has been pushed back yet again. And unsurprisingly, it's for the same reason. Detroit Electric has been unable to finalise an agreement on a production facility in the U.S.
While Detroit Electric has found a facility to produce the SP:01 electric sports car in, no lease or purchasing arrangement has been arranged just yet. Unfortunately, Detroit Electric was unable to expand on the delays revealing that they're bound to stay silent at the moment.
North American president of Detroit Electric Don Graunstadt said, "To further elaborate at this juncture is, unfortunately, not possible as Detroit Electric have entered into negotiations with other parties that have the potential to impact our business strategy and timing.
"Not only are we legally bound to maintain the confidentiality of the discussions, any comment would by the nature of the situation be pure speculation due to the variables involved."
Based heavily off the current Lotus Elise, the Detroit Electric SP:01 features custom carbon fiber bodywork from Detroit Electric while the fully independent front and rear suspension system and front anti-roll bar have both been maintained from the standard Lotus Elise.
Powering the Detroit Electric SP:01 are two 37-kWh lithium-polymer batteries and an AC electric motor which combine to pump out 201hp and 166lb-ft of torque. Consequently, Detroit Electric claims that the SP:01 is the world's quickest electric car with it capable of hitting 62mph in just 3.7 seconds and a top speed of 155mph.
[Via Detroit News]