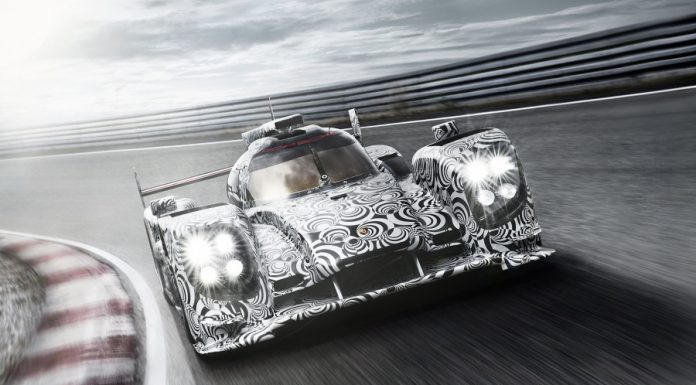 Porsche has just released a selection of brand new images previewing its upcoming 2014 LMP1 competitor preparing for next season. The camo doesn't hide much as we can still see the massive rear wing and roof scoop, along with the lights resembling those of the Toyota TS030 Hybrid LMP1 race car. After all, most LMP1 cars are quite visually similar.
Porsche have not competed at Le Mans since their overall win in 1998 with the 911 GT1-98. Attempts were made after failing to return in 1999 where a Porsche LMP car was created to race in the 2000 season. Porsche cancelled it citing that it would rather use the funds for the Cayenne SUV. However, despite missing Le Mans for over a decade, Porsche has been active in the GT3 and GT2 classes with the 911s.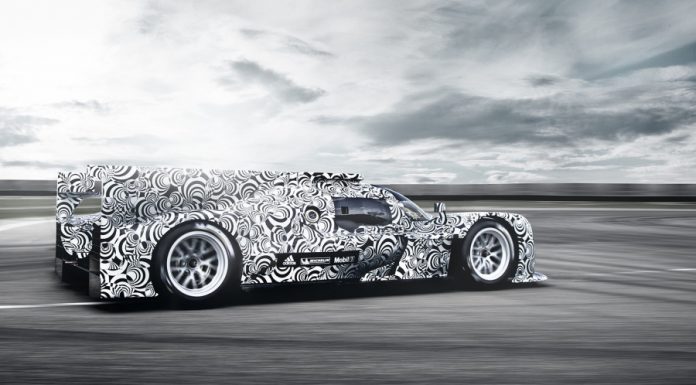 Porsche is not new to Le Mans; they had their first overall win in 1970 and 1971 with the Porsche 917 race car. The Porsche Austria team of Hans Herrmann and Richard Attwood gave it their all. In 1996 Porsche had their 14th win at Le Mans with the WSC race car powered by a 3-litre flat-six engine with 2 turbochargers and a power output of around 550 hp. At only 22 years of age, Alexander Wurz became the youngest winner in the history of Le Mans.