ABT Sportsline have presented their new tuning program for the Audi SQ5, citing that Q stands for quick. The package adds a modest increase in horsepower, in total, the SUV how creates 360hp, up from the serial 313hp and a total of 700Nm of torque up from 650Nm. The 3.6 liter V6 powerplant now has more pulling power thanks to the German tuner's intervention.
The Audi SQ5 has been given a more muscular front grille and front skirt to extend its new menacing look. Accompanied by the fender extensions, the side sills and the rear wing, the ABT Audi SQ5 looks more agressive from every angle. The suspension system was treated to an ABT suspension spring set which brings the car closer to the groun, thus lowering centre of gravity.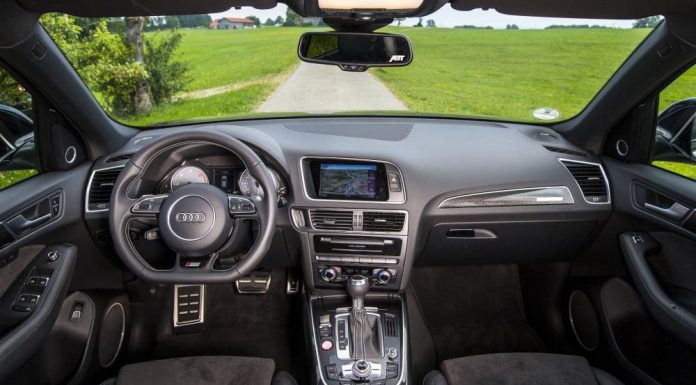 ABT offers a variety of wheel designs and sizes for the new Audi SQ5. These include the CR series that come in 20 and 22 inches, the DR series that come in 20, 21 and 22 inches and the ER-C series that come in 20 inches. All these wheels are shod with high performance tires to complete them as a wheel package.