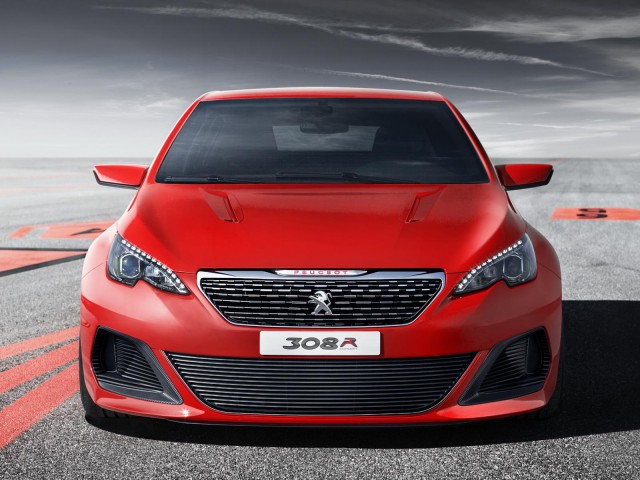 Renault has just announced its latest car heading to the IAA Frankfurt Motor Show 2013 in the form of the Peugeot 308 R Concept. As the name suggests, the car is obviously based on the standard and updated Peugeot 308 which will also debut at the show.
Additionally, as the 'R' denotes, the Peugeot 308 R Concept is the hardcore variant of the standard car. Consequently, it features the same potent 1.6-liter turbocharged four-cylinder engine as the recently revealed Peugeot RCZ R coupe. That powertrain delivers a total of 270hp and 243lb-ft of torque which is available at an amazing 1,900rpm!
The small yet potent engine is then mated to a six-speed manual transmission (yay!) sending the power through the front wheels. Those wheels feature 19-inch alloys and tires measuring 235/35. Additionally, the Peugeot 308 R Concept features lowered sports suspension as well as four-piston brake calipers at all four corners completed with Alcon discs.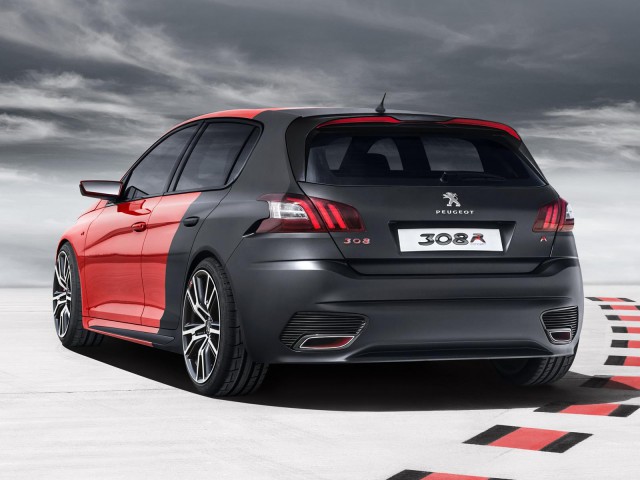 From a visual standpoint, the Peugeot 308 R Concept measures 30mm wider at the front than the standard car and comes with a selection of carbon fiber body panels. Those changes are joined with an aggressive bodykit incorporating additional aerodynamic features such as a subtle rear wing and a rear diffuser.
If all goes well for the 308 R Concept at Frankfurt, sales will likely commence soon after.