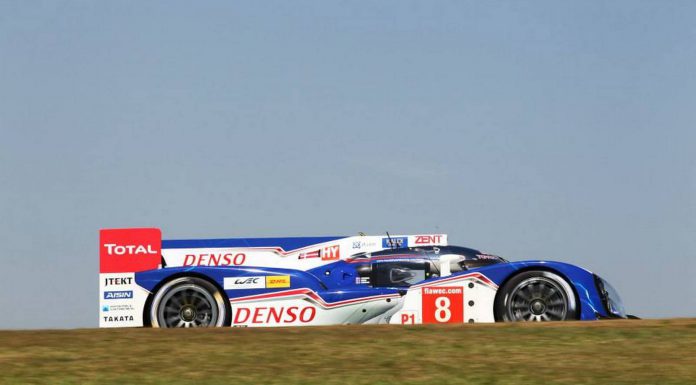 Toyota set the fastest time during the first free practice session at the Interlagos circuit in the ongoing Le Mans 6 Hours of Sao Paulo. Audi recharged during the second free practice session to set the fastest time in the No.2 Audi R18 e-tron quattro. The LMP1 class is highly competed for by Toyota in the TS030 hybrids and Audi with Rebellion Racing sticking close behind with their Lola B12/60 Coup.
Both free practice sessions saw the same cars interchanging positions at the top of the time sheets. During the first practice, Toyota led the two Audi LMP1 cars closing out the top three. In the second session however, Audi led with two cars at 1 and 2 while Toyota closed the top three in the TS030 hybrid.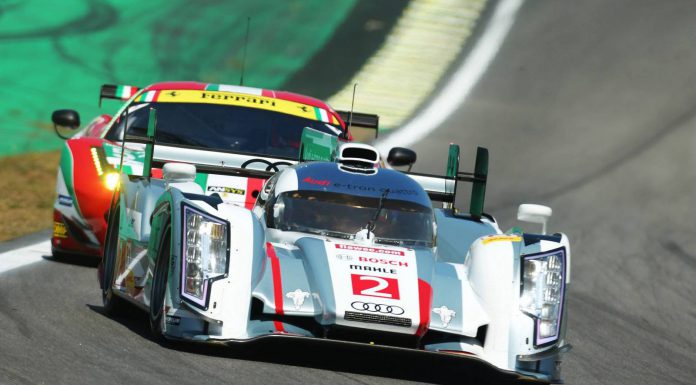 In the LMP2 class; the situation is even hotter as the cars finished 1 second apart. It was a 1-2 finish for the Oak Racing team with the N0.24 Morgan-Nissan of Olivier Pla, Alex Brundle and David Heinemeier-Hansson. In the second free practice session, things turned around and it was the No.26 G-Drive Racing Oreca which finished first, with Mike Conway finishing 0.4 seconds ahead of the No.35 Oak Racing Morgan.
The No.97 Aston Martin V8 Vantage of Aston Martin Racing finished first in the LMGTE-Pro class followed by the No.92 Porsche 911 RSR of Porsche AG Team Manthey with the No.51 AF Corse Ferarri 458 Italia finishing third. The LMGTE-AM class saw similar cars taking the first three spots- two Aston Martin V8 Vantages' and an AF Corse Ferrari 458 Italia.
There will be two qualification sessions today for the classes LMGTE at 14:35 and LMP at 15:10.