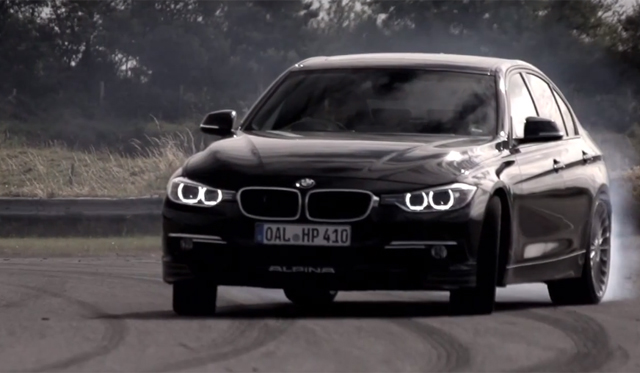 To mark the return of Chris Harris on Cars, he managed to get his hands on the awesome Alpina B3 Bi-Turbo. The purpose of the test was to discover if it's better than a top-level BMW 3-Series of even the almighty BMW M3!
The whole purpose of BMW-tuned Alpinas is to provide incredible performance with subtle styling to make a stunning road car.
The Alpina B3 Bi-Turbo features an upgraded 3.0 liter turbocharged engine that delivers 410hp between 5,500rpm and 7,000rpm. The Bi-Turbo powerhouse will be mated to a new ZF eight-speed automatic gearbox. Expect the sprint time to be less than 4 seconds from rest to 62mph.
[youtube]http://www.youtube.com/watch?v=740gShZJF1M[/youtube]
The previous B3 S Bi-Turbo launched back at the Geneva Motor Show 2010 was based on the BMW 3.0 litre straight-six petrol engine. The main feature was a set of turbochargers with enough boost to yield an output of 400hp. The Alpina B3 S sprinted from 0-100km/h in 4.7 seconds and featured a top speed of 300km/h.
By amending the exhaust system and replacing the rear silencer the back pressure was further reduced, increasing power output by an extra 8hp over the original 2010 model. The direct petrol injected engine now delivers a total power output of 408hp at 6,000rpm and 540Nm of torque at 4,500rpm. Below is a gallery of the B3 GT3.