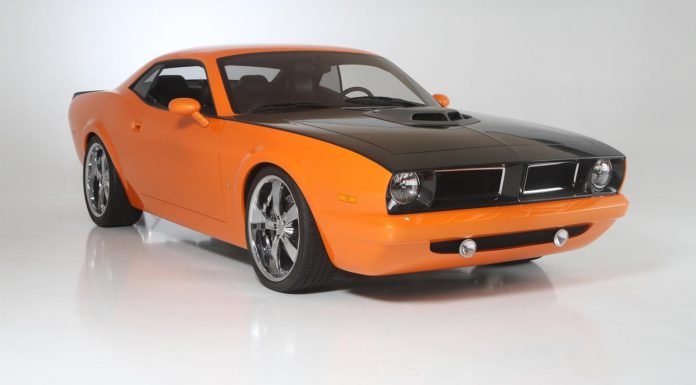 A one-off, modern interpretation of the iconic Plymouth Barracuda is currently up for sale on Exoticclassics. This show-stopping Barracuda is actually based on the 2007 Dodge Challenger SRT8 and features all new body work thus making it one extremely unique American creation!
Dubbed the 2008 Dodge Concept 'Cuda, the car made its world debut at SEMA 2008 where it was a real highlight of the show. Crafted and created by Gaffoglio Family Metalcrafters in Fountain Valley, California, the 2008 Dodge Concept 'Cuda was stripped down to its bare chassis and had all new body panels fitted to give it that real Barracuda look.
Fortunately, that unique body work was not created from cheap ABS plastic, and instead crafted in lightweight carbon fiber. The car has then been painted in Lamborghini's stunning pearl orange. Unfortunately for all the effort put into transforming the exterior, the 2008 Dodge Concept 'Cuda maintains the standard interior of the regular 2007 Dodge Challenger SRT8. The only noticeable change to the cabin are the fitment of a Gaffoglio Family Metalcrafters badge on the steering wheel, a few carbon fiber accents and an aggressive shifter.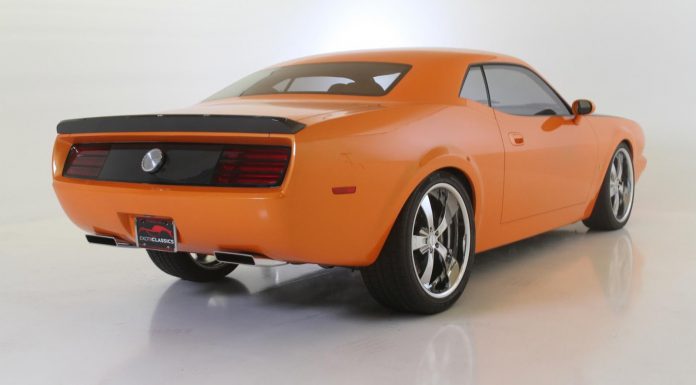 Because the 2007 Barracuda Concept was created solely as a show car, its engine has barely turned over. In fact, the car has traveled just 57 miles. It's powered be the same 6.1-liter Hemi V8 engine as the standard car.
[Via Exotic Classics]