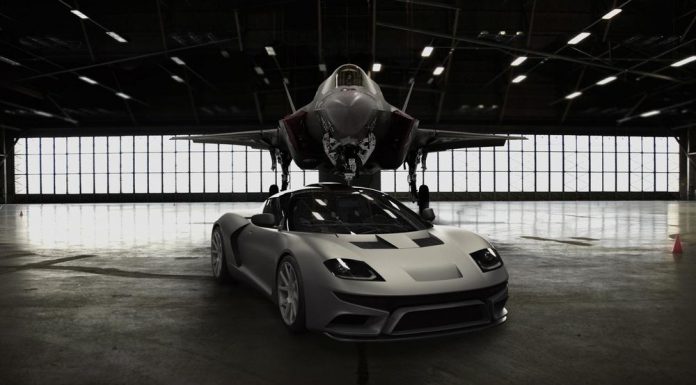 Little known California-based automaker, Bulleta Motors has just revealed an all-new supercar inspired by the Lockheed Martin F-22 Raptor.
Fittingly dubbed the Bulleta Motors RF22, the car features a complete composite body, which can be ordered in carbon fiber. That body, and in fact, the entire car was designed by Samir Sadikhov who recently released this stunning Aston Martin DBC Concept. The main different between the Bulleta Motors RF22 and the DBC is that the former could hit the production line as early as next year.
From a visual standpoint, the Bulleta Motors RF22 features completely bespoke styling and the only real sign that it is in fact based on the Lotus Evora is its overall shape. Consequently, it features all-new body panels including a new front bumper incorporating bi-xenon headlights. Another notable design feature is the prominent roof scoop.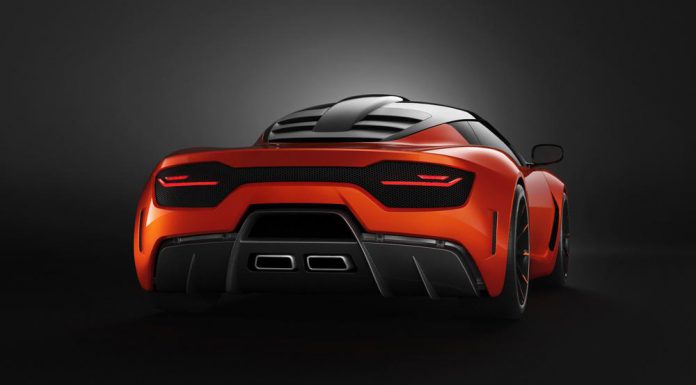 Powering the Bulleta Motors RF22 is a supercharged 3.5-liter V6 engine producing a total of 505hp and 410lb-ft of torque. It's not yet known where that engine is being sourced from. Either way, it should propel the RF22 to 96km/h in just 3.6 seconds. After all, the Bulleta Motors RF22 tips the scales at just 1,363kg.
It's not yet known if in fact the car will reach production next year nor how much it will cost nor when it'll be revealed in the flesh. Nevertheless, it's an exciting prospect!