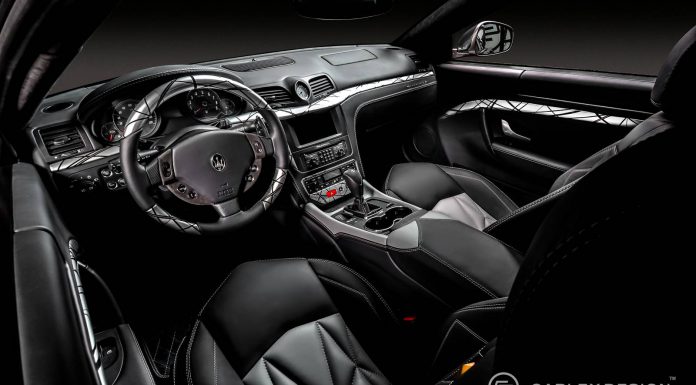 Interior specialists Carlex Design have just completed work on a stunning Maserati GranTurismo complete with one of their traditionally outlandish interiors. This comes just after the company previewed their interior package for the Lamborghini Aventador recently.
The reoccurring theme of the Maserati GranTurismo Grandiamond by Carlex Design are diamonds and triangles (as the name suggests). For example, all four seats feature triangular leather designs and stitching and then gold diamonds just below the headrests as well.
That diamond theme is then carried on throughout the dashboard and other interior trim with the steering wheel and parts of the center console for example, consisting of a unique silver and black triangular pattern.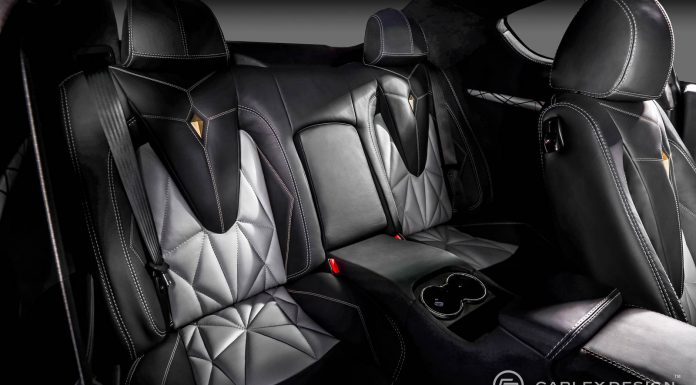 From a visual standpoint, the regular Maserati GranTurismo features quite a subdued and elegant exterior with very few sharp edges. However, the interior of the Maserati GranTurismo Grandiamond by Carlex Design drastically contrasts the exterior and makes for a very unique Italian supercar!