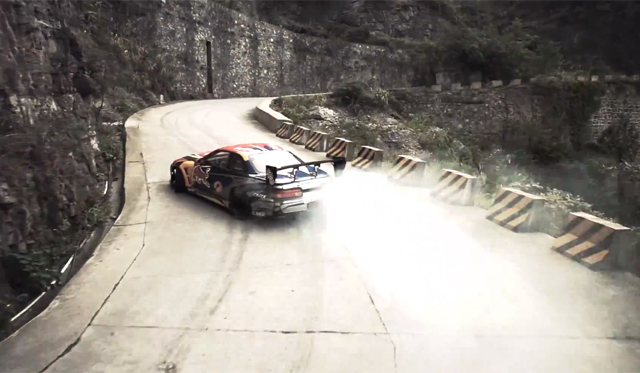 Not only is Red Bull one of the world's largest energy drink manufacturers, it also has a vested interest in numerous forms of motorsports, in particular the more extreme motorsports such as Formula One, WRC and drifting. As a result of their continual support of drifting, Red Bull has put together numerous exciting clips in recent years showcasing some of the world's greatest roads filled with some of the world's greatest drifters.
[youtube]http://www.youtube.com/watch?v=MqxxeI6lQPs#t=123[/youtube]
Their latest film is just that and comes courtesy of Ng Chester on YouTube and is set in the spectacular roads in the Tianmenshan Mountains in North China. The particular road featured in the following video and epic drift battle features exactly 99 corners and saw two top-class drifters battle it out for bragging rights. They were Red Bull China's drifter James Tang and the Official Team Orange Japan drifter of Federico Sceriffo from Italy.
As the following video shows, the road features sheer drops with just a few tiny concrete barriers blocking the drivers from inevitable death on the other side. When you combine that threat of imminent death with incredible driving, 170km/h top speeds and some incredible videography, you have an extremely intoxicating clip that is well worth watching!