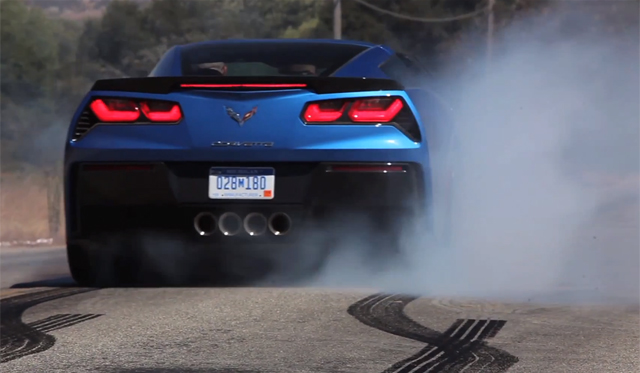 Matt Farah from The Smoking Tire recently had the exclusive opportunity to drive the brand new 2014 Chevrolet Corvette Stingray at Monterey and during his road test, showcased the incredible burnout capabilities of this insane American muscle car turned supercar!
[youtube]http://www.youtube.com/watch?v=p60f66K2u2c[/youtube]
The new car is the most powerful base Chevrolet Corvette ever produced, with an estimated 450hp being produced for its new generation LT1 GM V8 engine. As a result, the new car surpasses the previous generation base C6 substantially in every performance aspect and is able to launch to 100km/h in under four seconds, pull over 1G when cornering and being able to stop from 100km/h in a similar time to the Z06 Corvette.
We can't begin to imagine how insane burnouts in the upcoming C7 ZR1 variant will be after watching this!