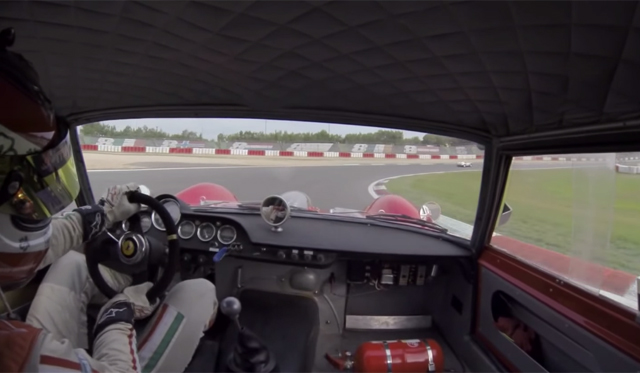 Built in 1962, the Ferrari 250 GT SWB Breadvan is one of the most unique racing cars to ever compete in endurance racing. While its name may not be all that appealing, the car is based on the stunning standard Ferrari 250 SWB and one hell of a head turner.
[youtube]http://www.youtube.com/watch?v=oWZqb_PX12A[/youtube]
And that all comes down to its bespoke shooting brake layout unlike any other Ferrari before or since. The closet modern-day interpretation of the Ferrari 250 GT SWB Breadvan would have to be the Ferrari FF.
During the AvD Oldtimer Grand Prix 2013 at the Nurburgring, a Ferrari 250 GT SWB Breadvan managed to capture pole position with a blisteringly fast 2:06 minute lap time and the following video showcases that lap. The clip includes the insane engine roar of the Breadvan as well as some truly stunning driving control as the car squirms under braking and oversteers through most corners!