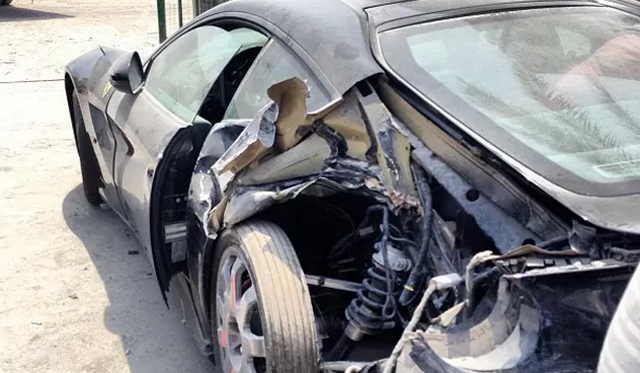 A Ferrari F12 Berlinetta finished in a stunning shade of black was recently wrecked in Dubai after having travelled just 100km! The following images were shot in a wrecking yard in Sharjah where its fate will be decided.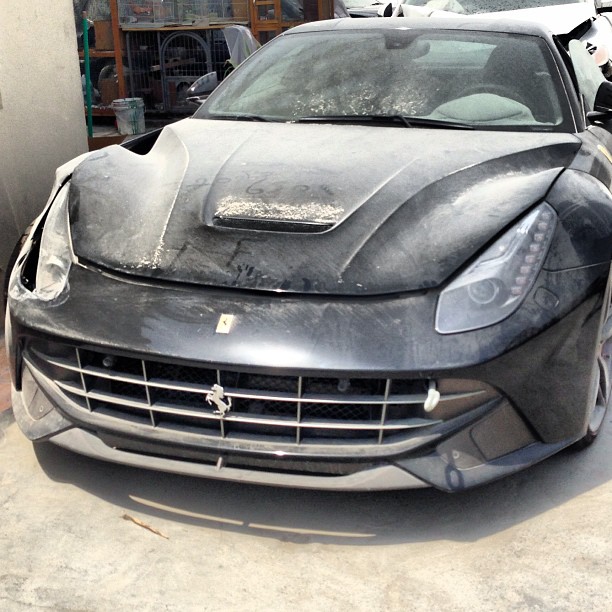 It's unknown what caused the crash but this Ferrari F12 Berlinetta features a completely destroyed left side behind the cabin with the standard rear wheel being ripped from the car. The tire you see in the second picture is clearly just a temporary one so the car isn't resting on its brake disc.
Let us know your theories on how such damage occurred below!