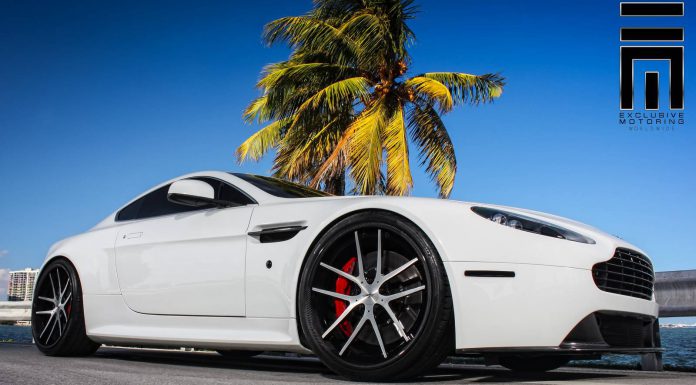 The standard Aston Martin V8 Vantage S could be considered as the perfect mix between performance and everyday driveability. Featuring a 4.7-liter V8 engine, the standard Aston Martin V8 Vantage S delivers a total of 430hp and 361lb-ft of torque.
Consequently, the Aston Martin V8 Vantage S can sprint to 60mph in a brief 4 seconds flat. That's without a doubt more than enough to be used on the road on a daily basis. Joining that performance is a stunning body crafted in Britain and fitting in line with Aston Martin's current design language.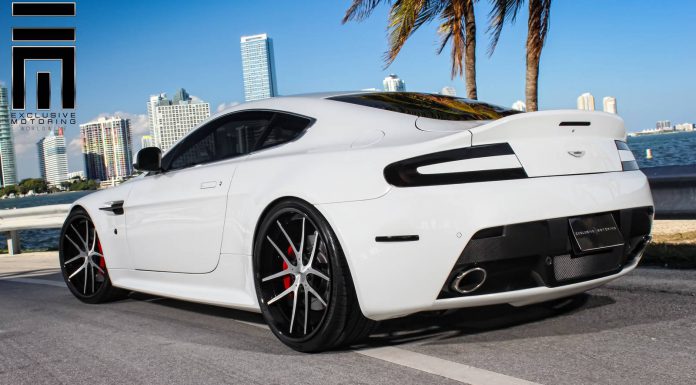 For their latest project, Exclusive Motoring decided to tweak a white Aston Martin V8 Vantage S. The following car is fitted with an RSC Tuning carbon fiber hood, carbon fiber front lip, carbon fiber fender grilles and blacked out taillights. The car has then been lowered on COR wheels featuring carbon fiber lips and is completed with an RSC Tuning exhaust!