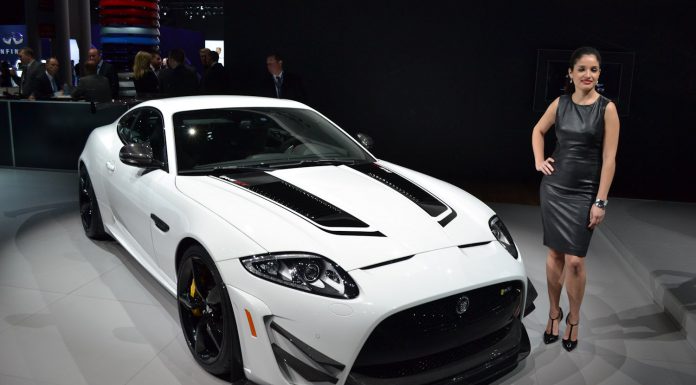 After reports recently emerged suggesting that Jaguar was planning to develop a hardcore R-S variant of the Jaguar F-Type, the company has officially confirmed that ALL future Jaguar models will receive either an R, R-S or R-S GT variant and depending on that model's segment, it could receive either one, two of them or all three hardcore versions.
Consequently, it's clear that Jaguar is extremely keen to take the fight to the established performance arms of Mercedes-Benz (AMG), Audi (Quattro GmbH) and BMW (M Division). The news was confirmed by Jaguar product planning manager Steven De Ploey during the international launch of the Jaguar XFR-S.
"Basically [with] the R performance proposition, we want to make sure it is an integral part of each and every next vehicle that we launch," told De Ploey.
"Whether we necessarily do both derivatives [R and R-S] or all three derivatives [R, R-S and GT] … that is probably a function of the segment the car competes in and the demands customers in that segment would ask for."
For example, De Ploey stated that the Jaguar XJR has only received an R variant at this stage as they'd be little demand for an even more hardcore R-S variant.
He then revealed that the Jaguar F-Type is a likely candidate to receive all three variant. "If you think of clearly one of the segments where you've got the most potential to expand and potentially exploit all three areas of the performance scale we showed you, F-Type would be the perfect platform to do so," he said.
[Via Car Advice]