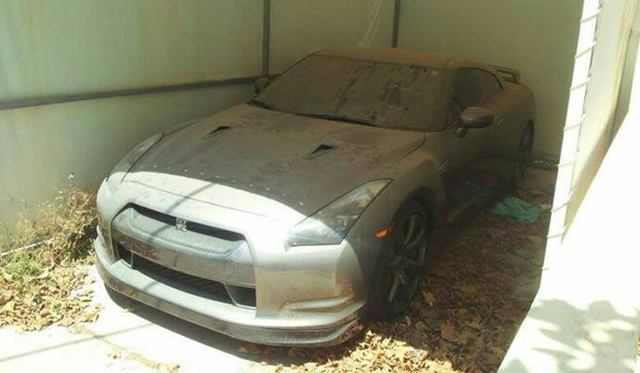 After we reported on the abandoned Lamborghini Gallardo in Sharjah, pictures of another abandoned supercar have also been published.
Pictures of an abandoned Nissan GT-R have been circulating the internet which appear to show the car sitting in a run-down covered parking lot. The GT-R is completely covered with a thick layer of dust. Considering the dire financial situation Greece currently faces, it is presumed that the owner must have fled the country because of massive debts.
We hope that this car gets auctioned off so that it doesn't have catch dust any longer and can instead enjoy the roads it was built to enjoy!