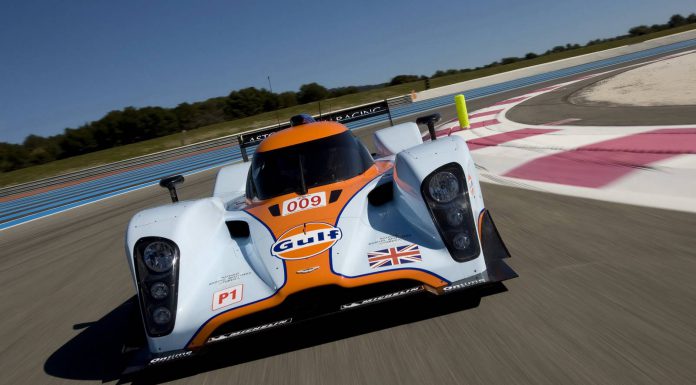 Aston Martin is set to sell two display cars which once raced at Le Mans for around $380,000 each. The two cars are the Aston Martin V8 Vantage GTE and the Aston Martin DBR 1/2, better known as the Lola-Aston Martin B09/60.
The Lola-Aston Martin B09/60 competed as the top-class Le Mans prototype for the British automaker from 2009 to 2011 and is without a doubt one of Aston Martin's most recognisable racers of the modern-era. This is thanks in part to its historic Gulf paint scheme. The Lola-Aston Martin B09/60 is fitted with a mid-engined 6.0-liter Aston Martin V12 engine longitudinally mounted and mated to a 6-speed sequential manual transmission. The car then features double wishbone suspension with adjustable Koni dampers front and rear and thanks to its light overall weight of just around 900kg, the Lola-Aston Martin B09/60 is truly deserving of the DRB1 name once assigned to the firm's 1959 DBR1 which won the 24 Hours of Le Mans.
The Aston Martin Vantage GTE on the other hand competed in the 24 Hours of Le Mans 2012 and was driven by Allan Simonsen, Cristoffer Nygaard and Kristian Poulsen. Unfortunately the car was forced to retire from the gruelling endurance race.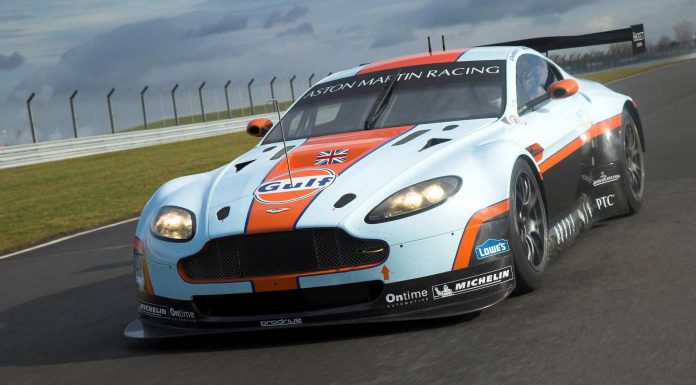 Unfortunately, the two for sale have been built just for display purposes meaning the engine and transmission from the originals have been removed to make transportation easier. This therefore shows why the cars are so relatively cheap for racing cars.
Stay tuned for updates about the sale on GTspirit soon!
[Via World Car Fans]