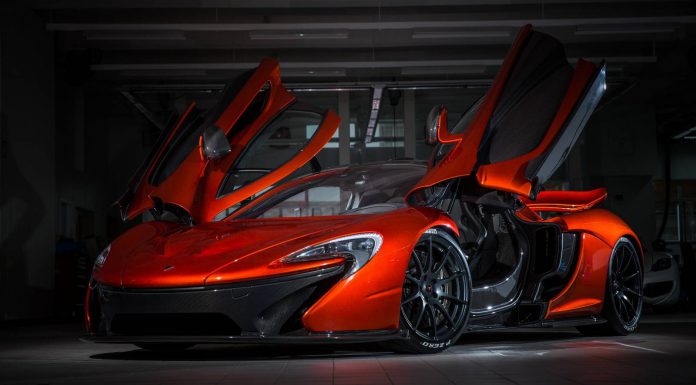 The McLaren P1 was recently introduced in Hong Kong and our friend Chester Ng of Suzuki Production was on scene to capture the event. The McLaren 12s hit the market in Hong Kong sometime last year. The McLaren P1 on the other hand starts production later this year, with only 375 units to be made and the first units expected in Asia end of this year / early 2014.
The Asian market plays an important role for McLaren and the sales numbers are rising. The McLaren P1 has already been showcased in various markets including the Middle East, United States and Europe. After its official production-spec introduction at the Geneva Motor Show earlier this year it also made its appearance at other key events including the 2013 Villa d'Este and the 2013 Goodwood Festival of Speed.
At Villa d'Este we saw a yellow one, at Goodwood we saw two of them in black and what appeared to be dark purple. To Hong Kong McLaren brought a P1 in the famous orange colour similar to the one displayed at the US introduction.
The P1 is powered by a mid-mounted 3.8-litre twin-turbo V8 petrol engine fitted with two turbochargers and an electric motor. Together, this produces 903hp and a maximum torque figure of 900Nm. The petrol engine alone produces 727hp at 7,500rpm, and 720Nm of torque from 4,000rpm with the electric motor supplementing 176bhp and 260Nm of torque. The power is channeled through the dual-clutch seven-speed gearbox to drive the rear wheels.