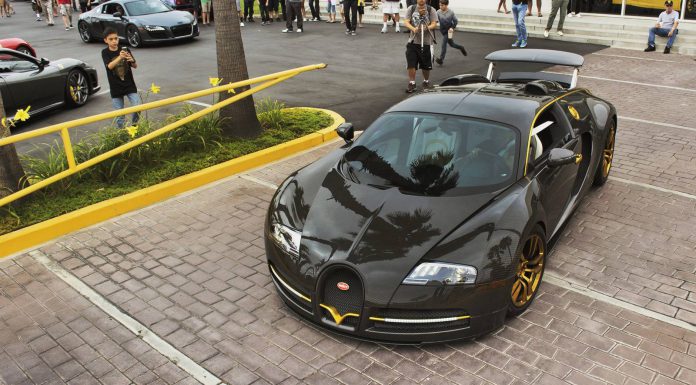 When it comes to supercar tuning, a few tuners have learnt the art quite well and one of them is Mansory. The tuner who in the recent days has showed us cars like the Mansory F12 Stallone, the Mansory G Speranza and even the Mansory Sanguis Convertible among others.
This is a photoshoot done by KvK Photography of a car that you are well aware of- the Bugatti Veyron Mansory Linea Vincero d'Oro. It was unveiled in 2010 an year after they had revealed the Linea Vincero which was different from this one in that it lacked the gold colored accents.
Compared with the standard Veyron, the Linea Vincero received a facelift. Up front, Mansory added new fenders, a shortened bonnet and a new front apron as well as LED daytime running lights and a stylised letter "V" built into the car's bonnet. Side skirts and a new diffuser are also part of the new design. Larger air outlets at the rear and at the sides of the car improve the engine cooling. All body components are made from a carbon fabric with inbuilt copper thread.
When the Mansory Linea Vincero d'Oro shows up in the streets, hell breaks loose!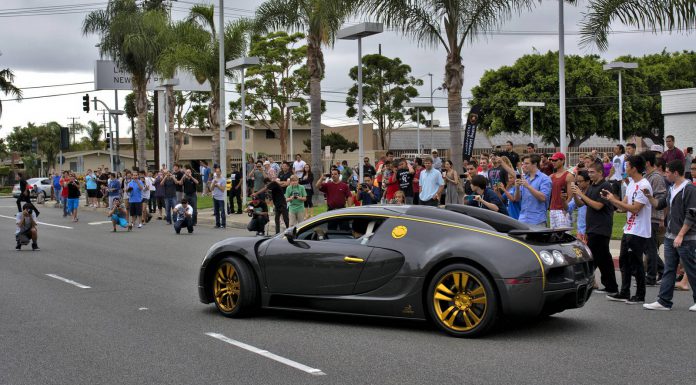 Other gold-coloured features complete the Linea Vincero d'Oro, such as the turbine design alloy wheels, the curved grill featuring the stylised "Vincero-V", the door handles, the rear view mirror caps and the fuel tank cap. The headlight washer nozzle covers, the borders around the daytime running LEDs and the decorative features on the roof are all gold too.