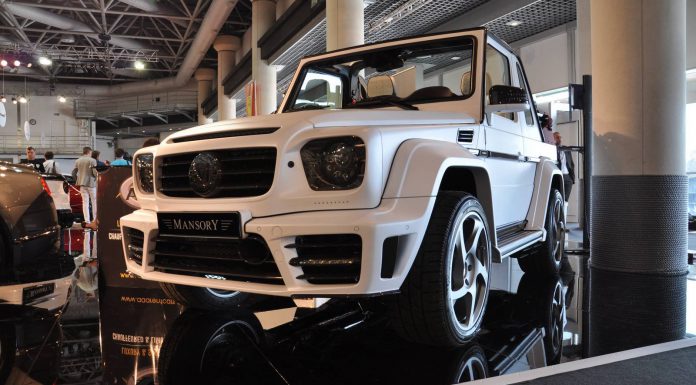 Another Mansory product on display at Top Marques Monaco 2013 is the Mansory G Speranza. Unveiled earlier in the year, the convertible G-Class is based upon the Mercedes-Benz G500. It has an interesting image!
The Mansory Speranza features a host of updates beginning from the exterior. These include new carbon fiber wings which broaden the car's overall stance by an impressive 20 millimeters and are matched by a redesigned front bumper with integrated LED daytime running lights and a complete carbon fiber hood.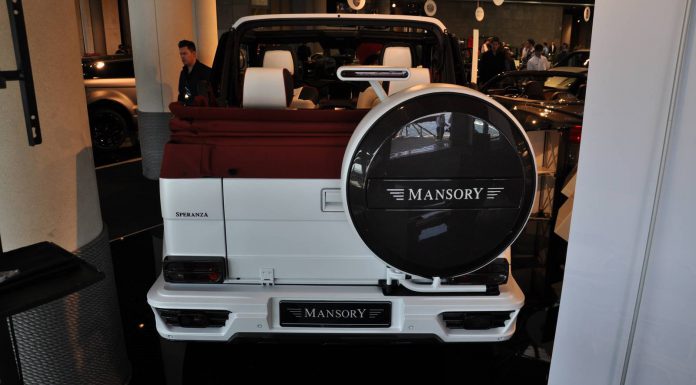 Making the Mansory Speranza even more unique are the set of unique Mansory headlights which include hidden indicators. As a result of the wider stance, the Speranza can now fit larger wheels with Mansory opting for the ten twin spoke wheels measuring 24 inches all around, mated onto 305/35 Vredestien Ultrac Vorti rubber.
Under the hood, the Mansory Speranza features an incredibly upgraded engine which now deliveries 700hp and an electronically limited torque output of 900Nm. This power increase has been achieved by the V8 engine being completely reworked and featuring new engine pistons, connecting rods, rod bearings, crankshaft, crank, a new cylinder head as well as a selection of other new or revised engine components.