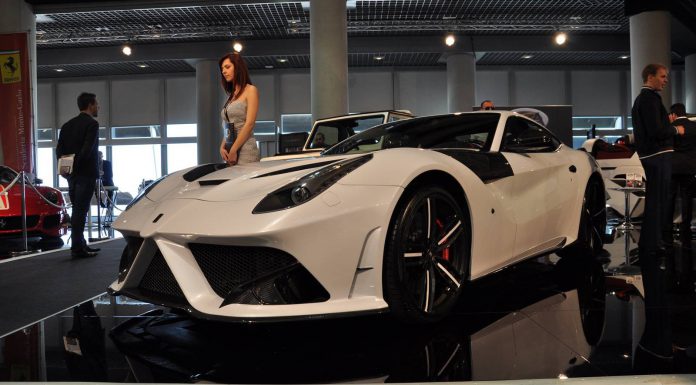 The Mansory F12 Stallone is at Top Marques Monaco 2013. It is one of the first extensively modified Ferrari F12 Berlinetta's available. It was unveiled at the Geneva Motor Show 2013 and is the successor to the successful Mansory 599 Stallone!
The Mansory F12 Stallone gains a set of high-quality body parts. The engineers and designers used carbon fibre replacements for the entire front end, with a new bonnet design and a downforce-generating front spoiler with special air intakes. New side skirts have been fitted along with a new rear end, a discreet rear wing and an integrated diffuser.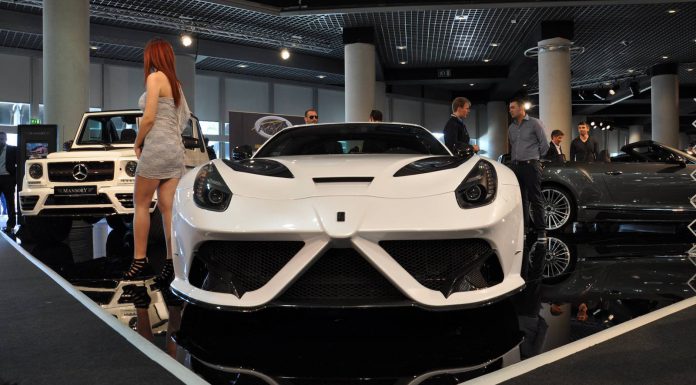 The Mansory F12 Stallone receives a performance boost too. The Mansory technicians have fitted a modified ECU and a sports exhaust system which frees an extra 35hp, boosting the 6.0 litre twelve- cylinder engine from 740 to 775 hp. Torque is now 725Nm, with lies at an additional 35 Nm.
For full details, visit our earlier Mansory F12 Stallone article.