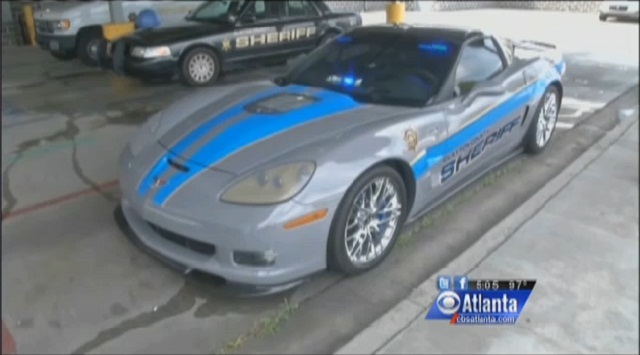 The Dubai Police department stormed the supercar scene by acquiring a fleet of supercars which were used as police cars. A first for the supercar industry, in fact, never before have we seen such expensive cars converted to be used by a police force. Normally we see boring Vauxhall Astra's, Volvo's and Crown Victorias, but not supercars!
In that regard, we have received interesting shots from what appears to be a Corvette ZR1 being used as a Sheriff car. The sports car is being used by the Clayton County Sheriffs department in Jonesboro GA.
The original color of the car is yet to be known but it does in fact wear the actual Sheriff colors. The game seems to be now in the US, the thing is, the US Sheriffs have been known to drive sports cars and high performance SUV cars over time. In fact, outside the US, the Sheriff job appears to be cool, thanks to the movies like "Last Stand" which reveal the better side of the job, including racing cars like the Camaro ZL1.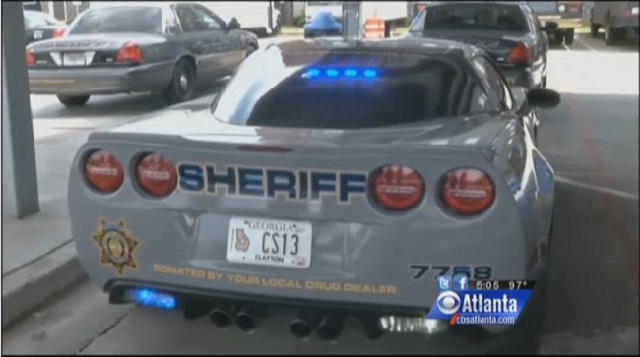 The Corvette ZR1 is not new to the sports car scene, its one of the earliest high performance cars to to rock the US giving competition to Italian marques. This being the C6 model, it's still the most powerful Corvette with a 6.2 liter LS9 V8 engine producing 638 hp. The top speed is at 205 mph also higher than its competitors.
Thank you Charlie M for the tip!