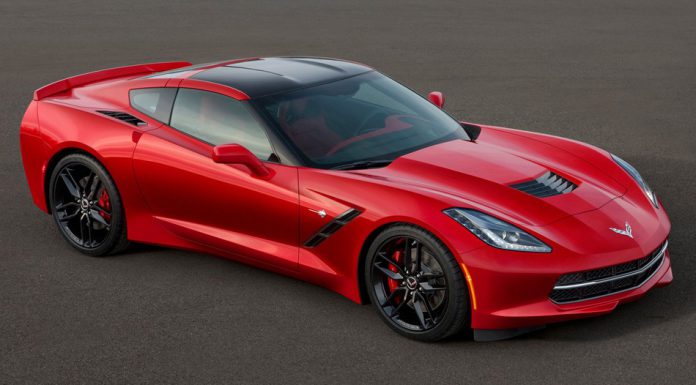 Rumours are beginning to circulate as to whether or not the 2015 Chevrolet Corvette Z06 will indeed debut at the upcoming North American International Auto Show in six months time.
Jalopnik is reporting that a reliable source has told them the 2015 Corvette Z06 will indeed debut at the upcoming Detroit show alongside the next-generation Corvette C7 race car. Little more information is known at this point regarding either models, although we can glean some information about the C7.R from the ALMS and ACO rules for 2014 onwards.
In that vein, expect the engine to produce no more than 500 horsepower from a production based engine block. Naturally the bodywork will be fettled to increase aerodynamic efficiency and the usual bits such as the interior will be removed in favor of lightness.
We don't expect the 2015 Z06 to stray terribly far from the base model Stingray – meaning the engine should continue to be a naturally aspirated V8 in the neighborhood of 500-600hp. Other reports are circulating that suggest the new Z06 could match the outright pace of the outgoing ZR1, although we have yet to see strong reasoning behind such rumors.
We will keep you posted as the story continues to develop.