It's official – Bluebird is set to release their new DC50 electric sports car at the Sustainable MotoExpo on Saturday September 28, 2013 at the British National Motor Museum in Beaulieu, Hampshire, England.
Bluebird is a company which is known for it's cutting-edge technology and record-breaking traditions. Bluebird's new DC50 will receive a limited production run of only 50 units to dignify the 50th anniversary of the land and water speed records broken by Donald Campbell back in 1964 with a land speed record of 429 mph in the Bluebird CN7 and a water speed record of 276.33 mph in the Bluebird K7. The Bluebird CN7 is now displayed publicly at the British National Motor Museum.
The new Bluebird DC50 sports car will feature an electric engine which can produce up to 360bhp. Although there have been no official 0-60 mph times released at this time, the DC50 is said to have the acceleration speed to match a Porsche.
The electric sports car will have a two-door coupe body style which will also features electrically operated scissor doors and will only available in one color; Bluebird Blue. The car also has a range of up to 200 miles on a single charge.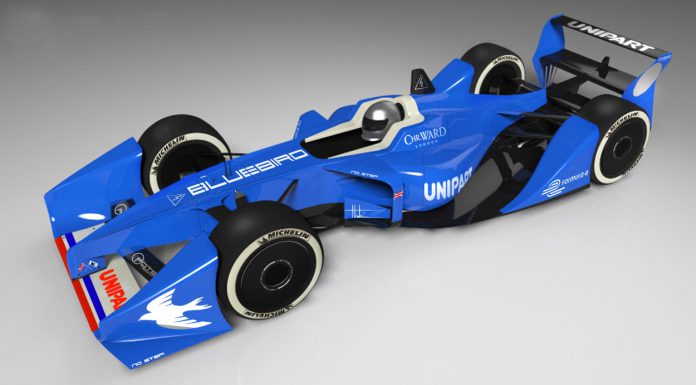 At the same time, Bluebird announces that it will release a fully electric race car known as the GTL. The car was designed to meet the most up-to-date technical regulations that are required by the new FIA Formula E Series and is the way that Bluebird sees the all-electric global race series that is set to begin in 2014.