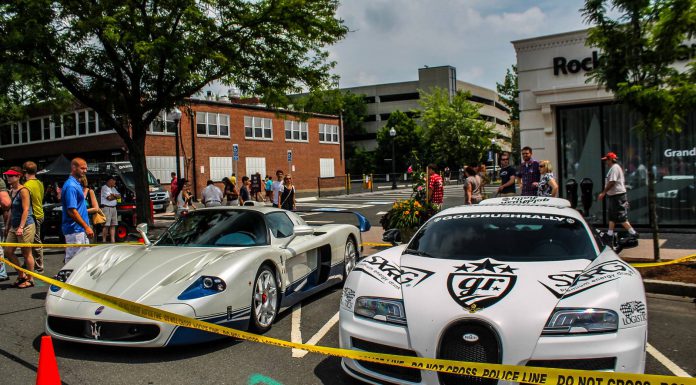 Based on the iconic Ferrari Enzo, the Maserati MC12 is without a doubt the fastest and most hardcore road-car ever produced by the Italian manufacturer. In addition to its aggressive performance and overall persona, the Maserati MC12 is also significantly rarer than even the Ferrari Enzo with just 50 examples being produced for customers compared to the 400 Ferrari Enzos made.
Of those 50, just 10 were built for American street use and Rivitography was recently able to capture one of those 10 Maserati MC12s parked alongside a Bugatti Veyron Super Sport at the Concorso Ferrari & Friends in West Hartford, Connecticut. The Concorso Ferrari & Friends is a charity event which takes place on LaSalle Road in West Hartford every year. On top of these two insane supercars in attendance, a yellow Ferrari Enzo and a red Ferrari F50 were also there with attendees having the chance to win a ride in the Ferrari F50.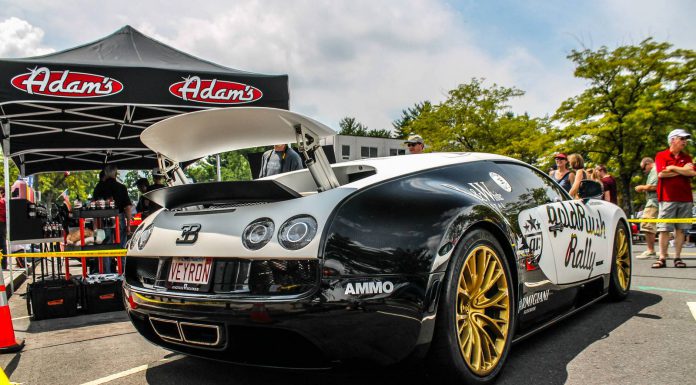 The particular Bugatti Veyron Super Sport pictured alongside the Maserati MC12 recently completed in the GoldRush Rally hence the vinyls all around.
Under the hood, the Maserati MC12 features a 6.0-liter V12 engine derived from the 6.3-liter V12 engine found in the Ferrari Enzo. In Maserati MC12 guise, this powerplant develops 620hp at 7,500rpm and 481lb-ft of torque at 5,500rpm!