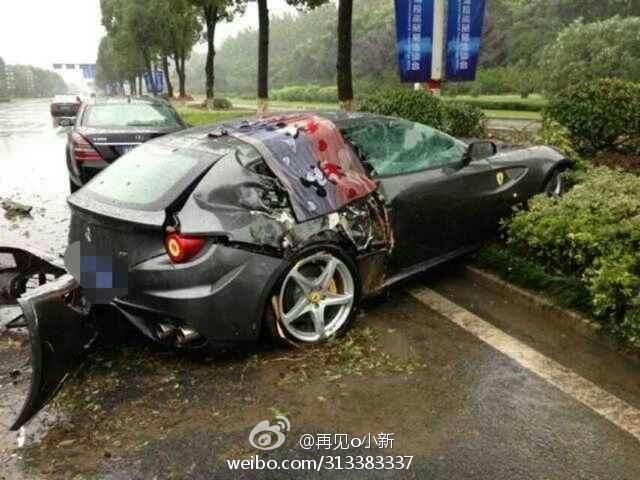 Yet another expensive Italian supercar has been totalled in bustling China with the latest car to fall victim being a grey Ferrari FF.
Based on the following images alone, it's likely the crash was caused by the owner losing control of the Ferrari FF in the wet and slippery conditions before spearing off the road, hitting a tree and coming to rest halfway up the curb. Consequently, the car has suffered severe damage to the front end, as well as the right hand side.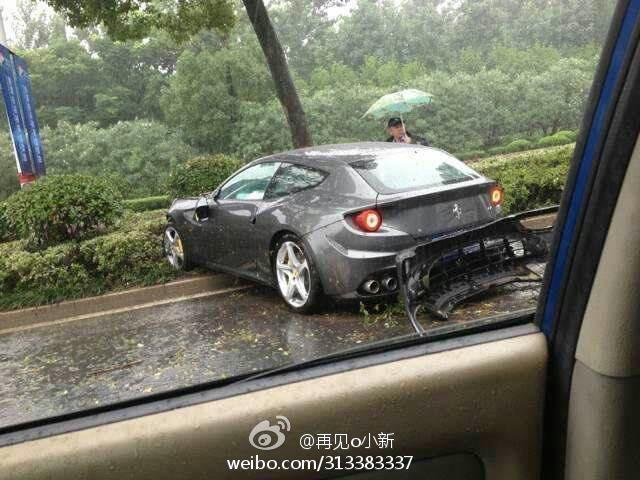 The Ferrari FF was first introduced at the Geneva Motor Show 2011 and features a 6.3-liter V12 engine. That engine is found in the front of the uniquely shaped, 3-door shooting-brake Ferrari FF and is then mated to a 7-speed dual-clutch automated semi-automatic transmission driving all four wheels. As a result of this, Ferrari clams the car is the fastest four door in the world with it capable of hitting 62mph in just 3.7 seconds and an insane top speed of 208mph.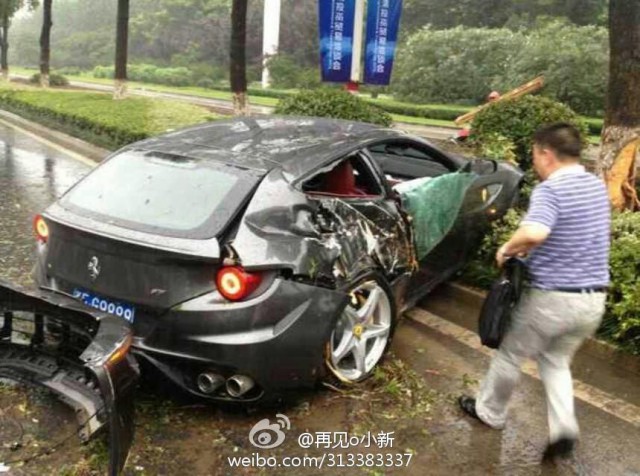 While the above mentioned four-wheel drive system may seem a bit silly in a Ferrari, it is an extremely advanced system which is 50% lighter than conventional all-wheel drive systems. What's more, power is only sent through all four-wheels in comfort or snow driving settings, meaning the Ferrari FF can be driven in sole rear-wheel drive setups.