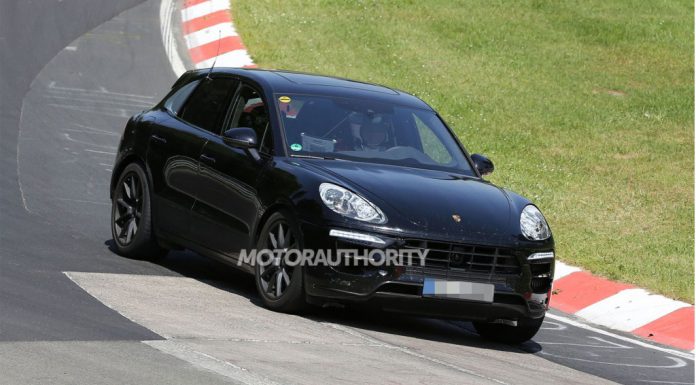 The upcoming 2014 Porsche Macan has been spied testing yet again this time in 2015 Porsche Macan Turbo specification at the legendary Nurburgring in Germany. The 2014 Porsche Macan SUV is currently pinned for a launch at the 2013 Los Angeles Auto Show in November and this is the first time a Turbo variant has been spotted.
Differentiating this particular 2015 Porsche Macan prototype to those seen in the past are its four-quad tailpipes reminiscent of the ones found on the 2014 Porsche 911 Turbo and Turbo S. Further indication that this is indeed the upcoming Turbo variant is the point that this prototype is wearing much more camouflage than previous testing vehicles, indicating that the car will undergo some visual changes.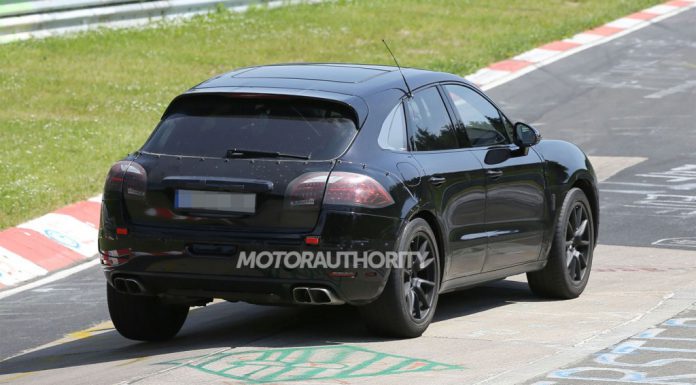 With the debut of the 2014 Porsche Macan near the end of the year, it's unlikely the 2015 Porsche Macan Turbo will debut this year and will instead appear at a major auto show early next year before hitting showrooms later in 2014.
Powering the 2015 Porsche Macan Turbo is expected to be a twin-turbocharged 3.0-liter V6 engine found in the 2014 Porsche Panamera S. In Panamera S guise, this powerplant produces 420hp but that's expected to be detuned to around 370hp for the Macan Turbo. As with the Porsche 911, Porsche Cayenne and Porsche Panamera line-ups, a Porsche Macan Turbo S variant is the expected further down the road.
[Via Motor Authority]