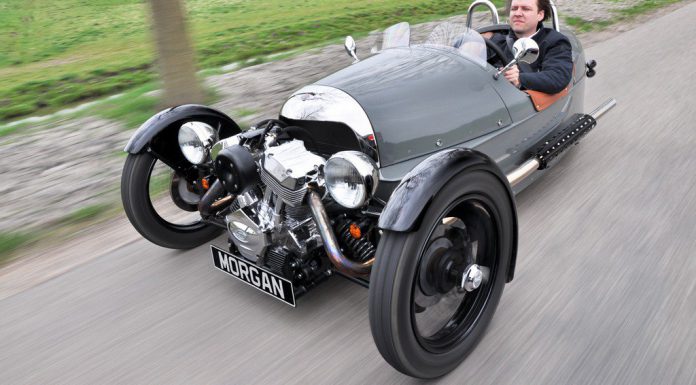 As one of the most interesting cars to come out of Morgan's most recent rebirth, various reports have surfraced claiming that Morgan is planning to expand their popular 3 Wheeler lineup.
According to reports by AutoCar and others, Morgan is seriosuly considering an expansion of their 3 Wheeler offerings to include new body styles and large engines. In a statement given to AutoCar, Charles Morgan said "The response to the 3 Wheeler has far exceeded our expectations, both in volume and youth appeal." The 3 Wheeler is quickly becoming one of Morgan's most popular models, with over 600 orders for the quirky open top roadster (?) this year alone.
While Charles Morgan wished to provide no further comment as to what engine variants we can expect, the smart money is on something a little larger with a little more punch. Aside from stretching the frame, it seems a larger engine might be a taller order than it might appear from the surface.
We will keep you posted as we hear more!