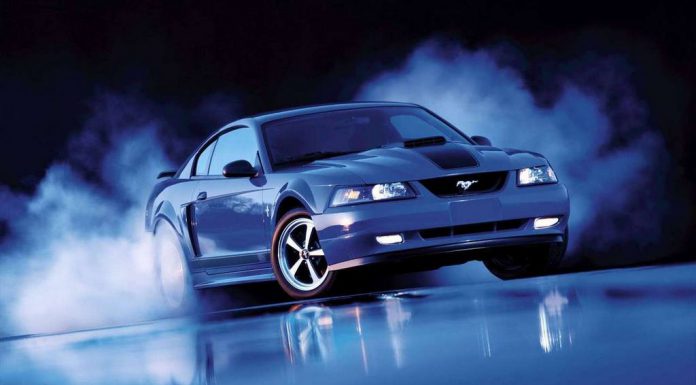 It was recently revealed that for the next-generation Ford Mustang due out in 2015 would drop the Shelby name while gaining the infamous SVT Cobra nameplate. However, new reports have emerged that the Shelby name will be retained, except that it'll only be offered as a Shelby GT350 model. Additionally, the legendary Mach 1 moniker is set to make another appearance on the 2015 Ford Mustang.
The last time the Mach 1 name was used for an official Ford Mustang was back in 2003-2004 where the car featured an uprated 4.6-liter V8 engine developing 305hp. Additionally, the 2003 Ford Mustang Mach 1 included front Brembo brakes measuring 13-inch and Tokico shocks and stiffer springs. These new reports suggest that the Mach 1 name could in fact be used in a new Ford Mustang variant as soon as 2017.
In regards to the aforementioned Shelby GT350 making a return in the next-generation Ford Mustang, it's believed that rather than being a tuning package available directly from Shelby like the current Shelby GT350, the new Shelby GT350 will be an official Ford factory model just like the current, range-topping 2014 Ford Shelby Mustang GT500.
The 2015 Ford Mustang which is currently codenamed the S550, is set to be a dramatic departure from Ford Mustangs of the past with it expected to debut with a selection of new technologies separating it from its rivals. Most prominently, the 2015 Ford Mustang is predicted to receive independent rear suspension as well as a turbocharged four-cylinder EcoBoost engine from the Ford Focus ST.
[Via Mustangs Daily]