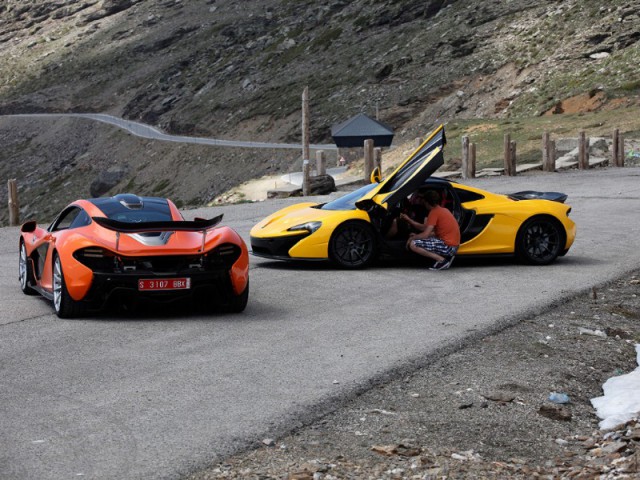 Two McLaren P1 prototypes were spotted testing recently with the technical team doing the final assessment of the supercar before it hits the market later this year. Only 375 units will be made excluding the prototypes and each will cost $1.15 million.
The McLaren P1 is expected to make its first major debut at the Goodwood Festival of Speed scheduled for July 11-14. This will be the first time the P1 will appear, running and without camouflage, in front of a large crowd. We've previously seen it static at car shows. The production version of the P1 was first shown at the Geneva Motor Show 2013 and later at the Villa d'Este 2013.
We have so far seen a silver McLaren P1 too. The marketing team has recently been exposing the P1 to the masses with a partnership forged between Microsoft and its Forza Motorsports 5. McLaren are also giving a lucky winner the chance to ride shotgun in the P1 at the Goodwood Festival of Speed.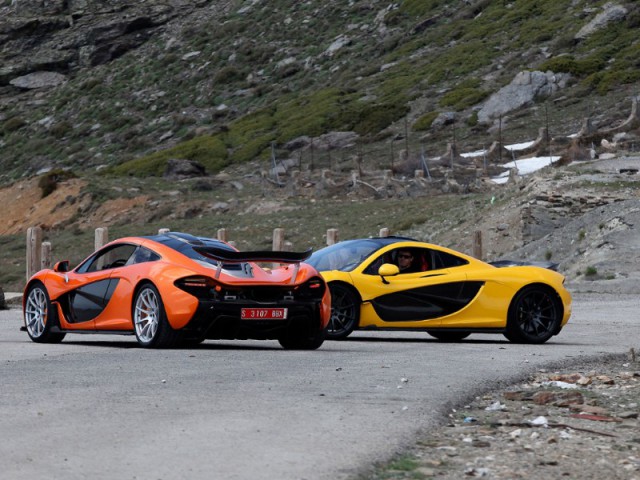 The P1 is powered by a mid-mounted 3.8-litre twin-turbo V8 petrol engine fitted with two turbochargers and an electric motor. Together, this produces 903bhp and a maximum torque figure of 900Nm. The petrol engine alone produces 727bhp at 7,500rpm, and 720Nm of torque from 4,000rpm with the electric motor supplementing 176bhp and 260Nm of torque. The power is channeled through the dual-clutch seven-speed gearbox to drive the rear wheels.