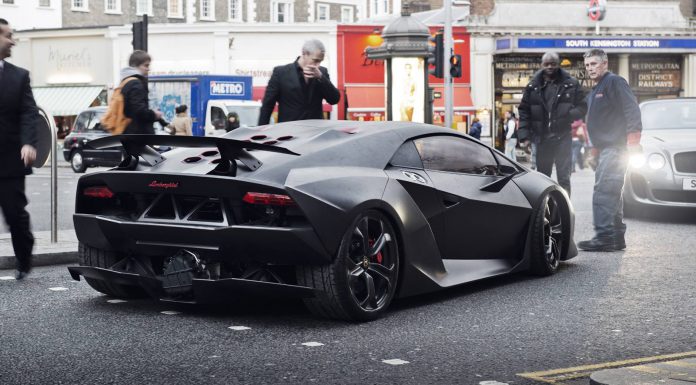 We have a gallery of photos to share with you which feature a production spec Lamborghini Sesto Elemento shot by Nick Williams at UK showroom, Lamborghini London. The $2.2 million dollar supercar is widely rumoured to get a 20 unit production run, with all examples already sold out.
The photoshoot was created using several different skills. Nick is famed for his skill with light painting. Lamborghini has stired up interest with the Sesto Elemento over the past 6 months. It has appeared all over the world. It is one of the most exclusive Lamborghini's to date and ranks alongside the Lamborghini Reventon and the Lamborghini Veneno, not to mention the recently announced Egoista.
Having received an official unveil at the Paris Motor Show 2010, the car made headlines once again at the Monterey Car Week 2012. One can tell that this particular example is the production spec because of the black rear diffuser housing, the concept copy had red rear diffuser housing.
The Sesto Elemento features the V10 engine from the Gallardo Superleggera, tuned to an output of 570bhp. It features a sprint-time to 100km/h (62mph) of just 2.5 seconds thanks to a low weight of 999 kilograms (2,202lb). The Sesto Elemento uses an extremely lightweight carbon fibre construction which allows for a power-to-weight ratio of 1.75 kilograms per hp.