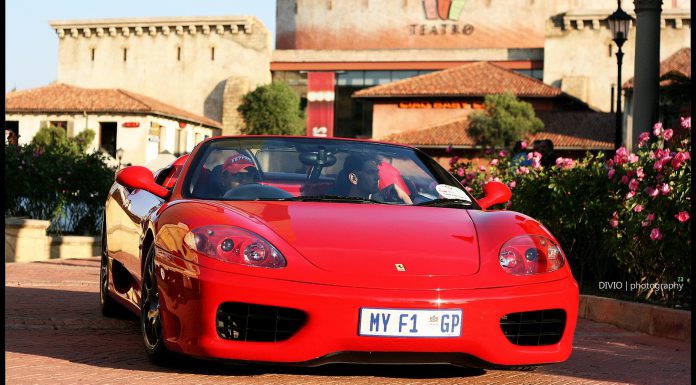 Welcome to Johannesburg, or Jo'burg as locals call it, a city in the province of Gauteng, South Africa. The Gauteng province is the wealthiest area in sub-Saharan Africa. And this can also be seen by the number of exotics in the region. The Ferrari Show Day recently took place here and gathered Ferrari and their owners from all over the region. This event took place the same weekend as the Monaco Grand Prix, so for the occasion visitors could watch the race on a big screen.
The event was organized by SEFAC (Southern Equitorial Ferrari Automobili Club) which was established in 1967. The photos are taken by Divio Photography ZA. Indeed, South Africa one of the very few African countries where you shall find such an immaculate Ferrari gathering. In total over 30 Ferrari cars attended the event.
There was a unique 1991 F1 Ferrari 643, Serial Number: F1 91 MAT.127. The car was raced by Jean Alesi in the 1991 F1 season. This car features unique items such as front and rear jacks, tire warmers, starter, and primer box among others. It's propelled by a V12 cylinder Ferrari motor mated to a paddle shift gearbox. It was auctioned off in 2012 for ZAR 4,500,000 which is around USD $460,000.
The cars were mainly in Rosso Corsa, Italy's red color for their racing cars and they included the Ferrari 356 BB, Ferrari Dino, a Novitec Rosso 458 Spider, A Ferrari 308 GTS, 348 Testarossa among others.