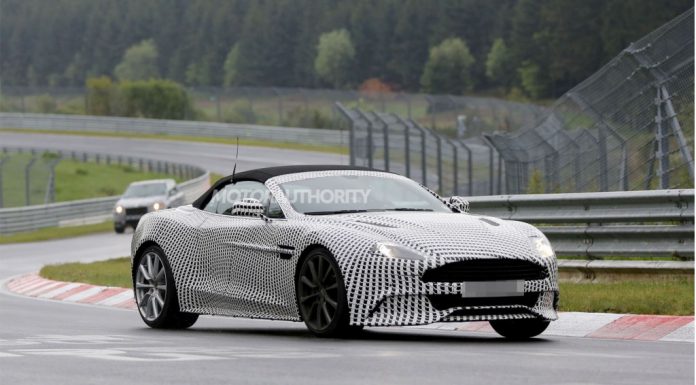 The 2014 Aston Martin Vanquish Volante has just been spied undergoing high-paced testing at the Nurburgring recently wearing full-body camouflage.
Apart from the obvious lack of a hardtop roof, the 2014 Aston Martin Vanquish Volante will be almost identical to the coupe meaning it'll feature the same 6.0-liter V12 engine pumping out 656hp and 457lb-ft of torque.
This power is then sent through the rear wheels through a six-speed Touchtronic 2 automatic transmission helping to rocket the coupe to 62mph in just 4.1 seconds and onto a top speed of 183mph. However, we can expect slightly slower figures for the inevitably heavier convertible.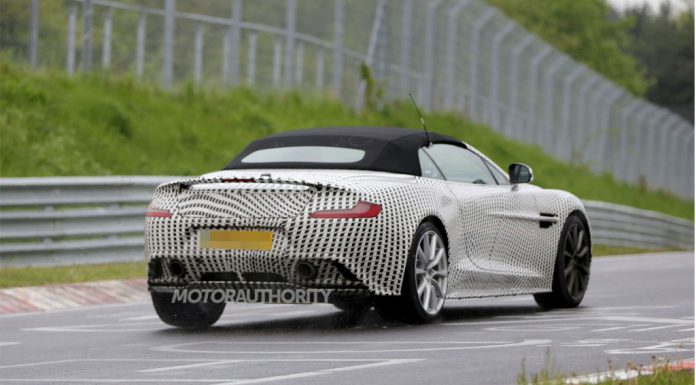 One minor new feature will be redesigned rear wing which recently became available on the 2014 Aston Martin Vanquish coupe.
[Via Motor Authority]