A Lamborghini Murcielago LP670-4 SV crashed this afternoon on its way from the first Gumball 3000 Checkpoint to Stockholm. Pictures of the wreckage have spread across social networking sites, yet the cause is still unclear.
It looks as though the matte black Lamborghini Murcielago LP670-4 SV simply slid off the road, coming to rest in a wooded area. The rear end has suffered damage, the front left wheel appears to have come off and we suspect that the front right side also has heavy damage.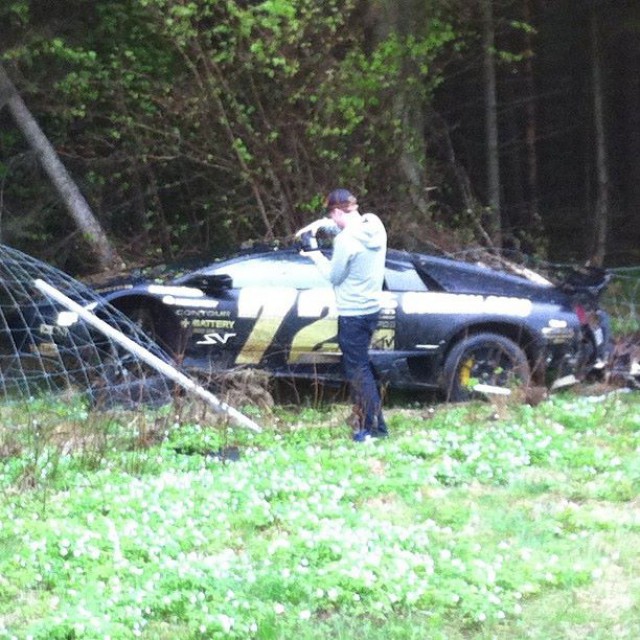 The weather in Copenhagen and throughout the first stage of the rally has been extremely wet. Conditions are tricky.