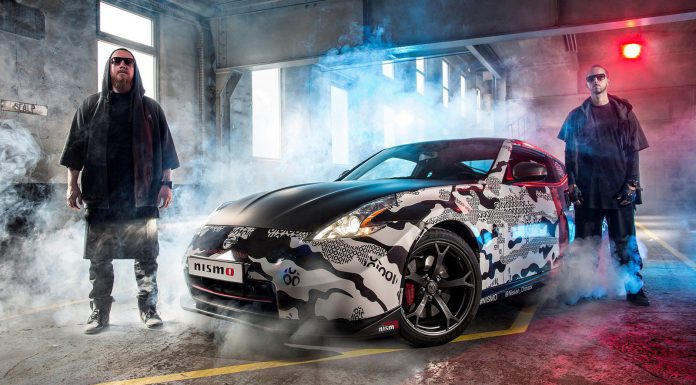 The 2013 Gumball 3000 Rally is final here, set to begin on May 19 in Copenhagen, Denmark. The billed as the ultimate road trip, the rally involves 3000 miles of pure driving fun accompanied by exciting activities including parties and performances by some of the world's best celebrities. Gumball has been known for its power to attract luxury sports cars and supercars. This time round two media houses, the French publishing house L'Ecurie and the magazine Intersection, are joining the rally in a Nismo 370Z Nismo.
It's in Gumball camouflage livery and this Nissan 370Z Nismo will be driven by Gumball veterans Patrice Meignan and Jeremy Taltaud who will take care of all major social media channels. Their progress can also be followed through Nismo.tv, where every day a video with highlights will be shown. The car's number is 56, which is significant since it was the same number the Delta Wing Garage ran at the 24 Hours of Le Mans in 2012.
This is the new Nissan 370Z Nismo that features a 3.7-liter V6 engine tuned to 339hp (0-100km/h in 5.2 seconds). The Gumball 3000 Rally has been around 1999. Started as a small event for friends, the rally grew into a rally for enthusiasts, before exploding in popularity to the extent we see today! This year's rally will gather on May 18, in Copenhagen, outside the Town Hall allowing for public viewing of the 100 cars.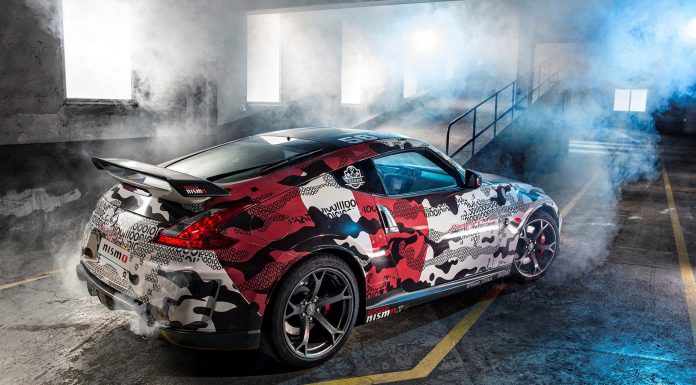 All 100 cars will set off on the 3000 mile road trip to Monte Carlo the following day on May 19. Over the following 6-days participants will drive and party their way through checkpoints in Stockholm (Sweden), Helsinki (Finland), St.Petersburg (Russia), Tallinn (Estonia), Riga (Latvia), Vilnius (Lithuania), Warsaw (Poland) and Vienna (Austria) before crossing the finish line in Casino Square from 21:00 on the evening of Friday 24th May in Monte Carlo (Monaco).
Among the special appearances will be hip hop superstar EVE, Cypress Hill's DJ Muggs, rapper Bun B, 'Pimp My Ride' host Xzibit, skateboard legend Tony Hawk, MTVs Finish pranksters 'The Dudesons', Olympic skiers Jon Olsson and Jens Byggmark, MMA fighter Rubert Burneika and even TV stars. Keep an eye out for our complete summary over the next few days!