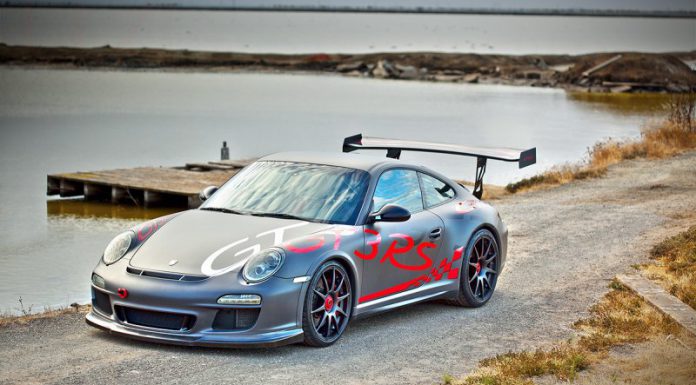 SS Customs is a tuner based in Redwood City, California. They have gained a reputation through a variety of tuning works. They offer vehicle wraps, protective vehicle coating and wheel fitments. In our feature today, we dug into their archives and found a rather interesting project. It is a car which most of you will be familiar with, having seen it posted on out our Facebook page before. Yet for many, the tuner went unnoticed. It is a Porsche 911 GT3 RS.
In the gallery, you will notice the car's looks before and after the project. What SS Customs did was to give it a full clear guard body installation with a stock GT3 RS vinyl install. As a result, and thanks to ItzKirb Photography who took care of the photography work, the end result was a stunning new look for the German sports car.
From a black livery on the charcoal grey body to a red GT3 RS livery, not to mention the artful white GT3 RS writing on the body. Generally the outcome was nothing short of what one would expect from the 911 GT3 RS, and just a reminder, this being the 997 series of the GT3 RS features a 3.8 liter flat-six engine that developed 444hp and a naught to 100km/h in just 4 seconds. There was also a 3.6 liter flat-six engine powering the first generation of the 997 GT3 RS and a newer, more powerful 4.0 liter good for a 493 hp.