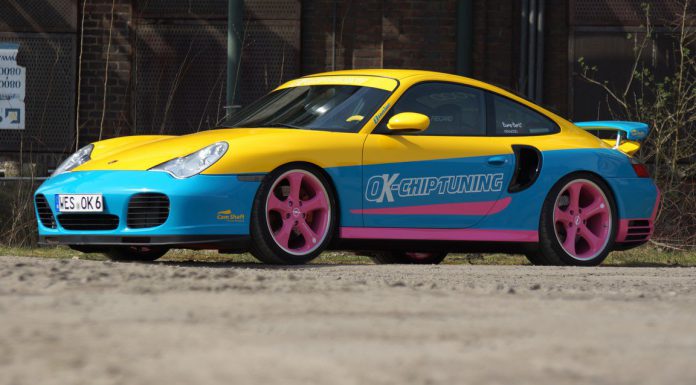 Neukirchen-Vluyn, Germany-based tuning shop OK-Chiptuning revealed a tricolour project based upon a Porsche 996 Turbo. The Manta is finished in various colors, a unique concept for the Porsche as we have not seen many opt for multiple colors on this car.
Nevertheless, this is their show vehicle, the project boasts of 650hp and 750Nm maximum torque. To attain this, the charge air cooler was installed in both K24 turbocharger and the Porsche 997 GT2 RS air cooler. They utilized larger injection valves and a larger fuel pump which was combined with 5-Bar-fuel pressure regulator to aid conversion.
The modlist also consisted of Sachs-Performance-clutch and an exhaust system with continuous 70-millimeter-tubes. The car was set on TechArt Formula wheels in 19 inches finished with AG powder coating, an option that costs 800 Euro. The wheels are wrapped with 235/35-19 or 305/30-19 tires. The suspension system features Version 3 KW-Coilover's while the driver enjoys the Recaro Pole Position seating. The car was also fitted with a TechArt rear spoiler.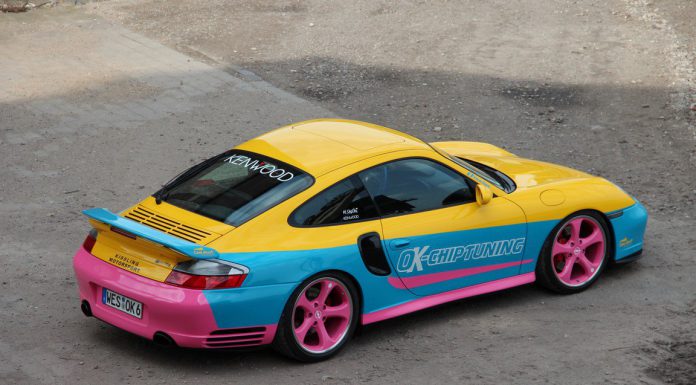 The colors you see have been applied by Cam Shaft Premium Wrapping from the Lower Rhine Kempen. It gets a a three colored foliation, the tricolor design costs 2,600 Euro. For those wondering where the "manta" name comes from, it was as a result of the Manta-Manta cult action comedy of 1991, they described the Porsche 911 Turbo as "Fried Eggs Turbo".