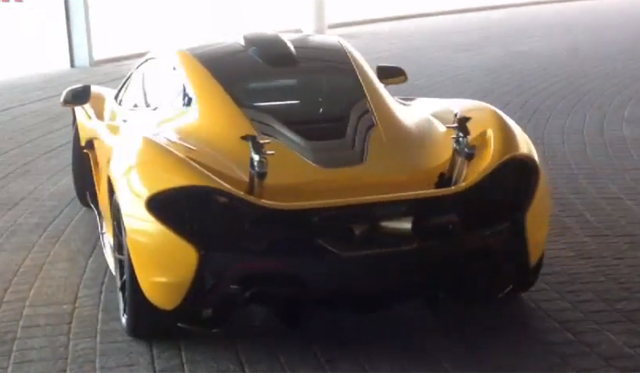 A late-stage McLaren P1 prototype was recently spotted revving outside the company's Woking-based headquarters for the very first time.
The following video captured by Autocar gives us our clearest indication to how the production-ready McLaren P1 will sound.
Powering the McLaren P1 is a 3.8-liter twin-turbocharged V8 engine mated to an electric motor and the resemblance in its exhaust growl to the McLaren 12C that it shares its combustion engine with is quite obvious.
This particular McLaren P1 was painted in the bright shade of yellow the production-ready car was first previewed in with it having the rear wing removed as well as extended rear-exiting exhaust pipes.
From the following video, it's not clear how aggressively it was being revved and if its exhaust valves had the chance to truly open up, but from this clip, it certainly does sound as aurally impressive as the LaFerrari!