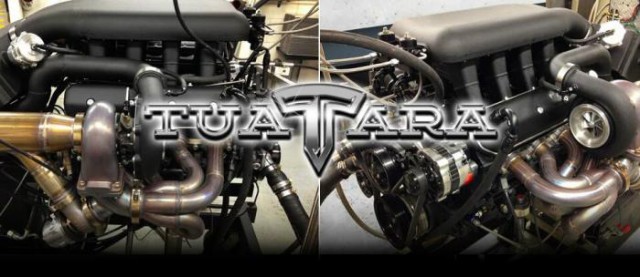 Production of the SSC Tuatara is edging ever closer with the American supercar manufacturer recently completing testing of its brand new twin-turbocharged V8 engine.
When it was all said and done, SSC have been able to extract all the 1350hp they claimed the SSC Tuatara would produce while running on 91 octane fuel. Additionally, the company also revealed that the engine could easily handle over 1700hp!
What's more, the engine also produces an equally impressive 1280lb-ft of torque meaning the SSC Tuatara is well on its way to becoming the world's fastest production car.
SSC claims that that Tuatara will be "amazingly docile" and offer "incredible daily drivable characteristics that truly mask the savage beat within" even though SSC claims a top speed of over 275hp and a record-setting Nurburgring lap.
SSC founder Jerod Shelby had the following to say, "This amazingly versatile package has already shown that it can easily be driven on a daily basis in any climate or environment in the world and at the same time can roll out of the pit area onto a track like Nurburgring and easily handle any rigors that record will require."
Additionally, SSC revealed that it'd tested the Tuatara's 1350hp engine well past the desired 275mph top speed without it blowing up!
[Via World Car Fans]