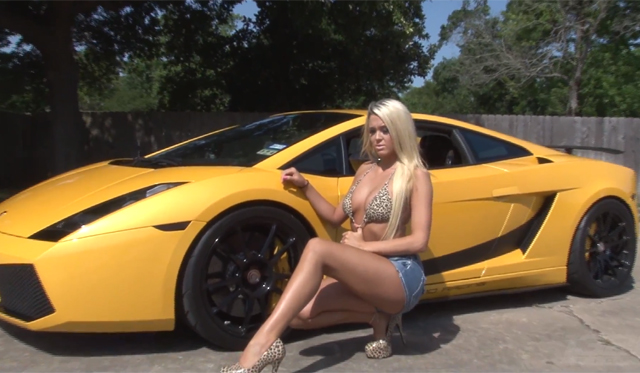 It's that time again with another sexy girl riding shotgun in an insane twin-turbo Lamborghini Gallardo video!
This time the car featured is a twin-turbo Lamborghini Gallardo Superleggera which produces an incredible 1600hp and as you'd expect, Kayla was simply stunned at the acceleration capabilities of this Italian supercar even suggesting at the end of the clip that the ride was almost as good as sex!
A second part to the video is coming soon where Kayla will try to grab a $100 bill taped to the dashboard while the car is accelerating!