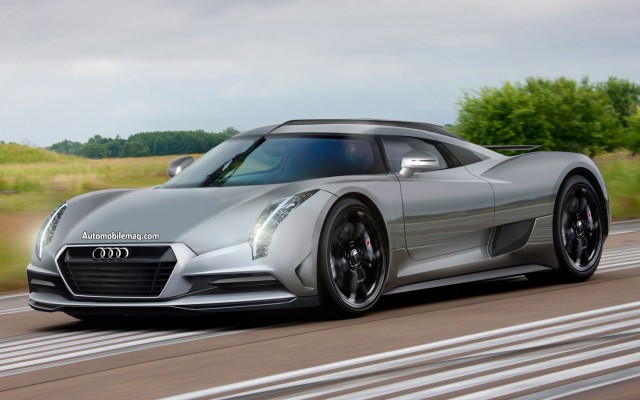 It's absolutely no secret that Audi is very keen on entering the hypercar market with company officials making Audi's intentions very clear in the past.
And based off an interview with Autocar while speaking with Audi's technical chief Wolfgang Durheimer, the company's plans for a McLaren P1, LaFerrari and Porsche 918 Spyder rival are still very much on the cards.
He said Audi has yet to make a "business decision on series production, but we hope to create one".
What's more, Durheimer then went on to speculate that a sub-Audi R8 sports car is also a possibility from the German manufacturer.
He revealed that a similarly sized sports car to the Porsche Boxster was in the "design, packaging and evaluation" phase but insisted that no confirmation or priority has been given the development of such a vehicle.
While Audi currently does have a Porsche Boxster rival with the Audi TT, TTS and TTRS, Durheimer's following statement indicates that any possible sub-Audi R8 sports car would be dramatically different to the TT.
"We would want to bring technology to the segment, but getting the volume and pricing right for a mainstream sports car would be a challenge.
"Something mid-engined would be the perfect solution for an Audi of this size," he added. "It would have two boots, perfect weight distribution and perfect handling."
[Via Autocar]