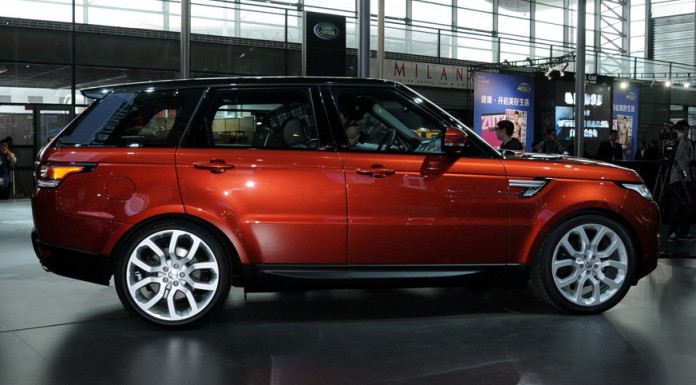 The new Range Rover Sport is on display at the Shanghai Auto Show 2013. Initially unveiled at a star-studded event in New York, this is the Far East official release. The Range Rover Sport follows the recent release of the updated Range Rover, both cars are at the Shanghai show!
Currently, the Range Rover Sport is offered in two options which are a supercharged 5.0-litre 510PS V8 petrol engine and a 3.0-litre 292PS SDV6 diesel engine. From 2014, three more options will be offered including a 3.0-litre 258PS TDV6, a 4.4-litre 339PS SDV8 diesel engine and a high-efficiency diesel Hybrid model. All will be fitted to a ZF 8-speed transmission.
The interior is nothing less of what has been offered in previous models, the new Sport comes with a smaller diameter, thicker steering wheel, vertical gear shifter, higher center console, configurable mood lighting and more gene. There is more space for all occupants and of course the technology adds the Midas touch.