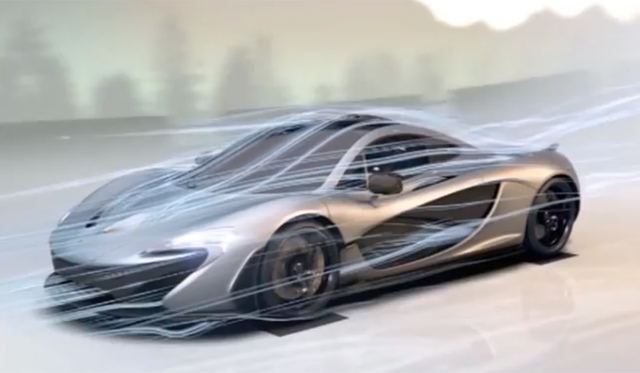 Despite reportedly being sold out, McLaren is continuing to promote its latest halo supercar, the McLaren P1 and the Woking-based company's latest promotional venture involves an upcoming "online interactive experience".
In order to increase anticipation and hype for further announcements regarding this rather vague statement, McLaren Automotive has released the following teaser video showcasing the aerodynamic efficiency and how it was "Designed by Air".
Although this teaser video doesn't reveal anything further about the upcoming online experience, it's expected to be referring to a new interactive McLaren P1 website and possibly a very detailed inside and outside online configurator.
Featuring a twin-turbo V8 engine from the McLaren MP4-12C and an electric motor, the McLaren P1 produces a mesmerising 903hp and 663lb-ft of torque and can consequently reach 62mph in less than 3 seconds and an electronically limited top speed of 217.5mph.