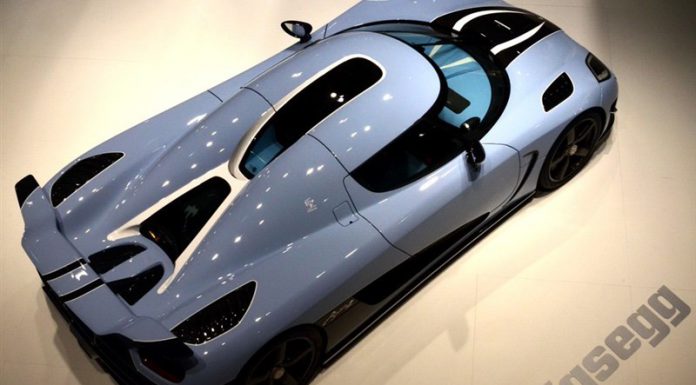 Koenigsegg have a strong Chinese presence at the moment. The Koenigsegg Agera R is on display at the Shanghai Auto Show 2013 at the moment. Two models are on display, each on personalised to its individual owner. Both feature a mixture of baby blue, white and carbon fibre bodyworks with hollow carbon fibre wheels.
Both are Agera R's rather than the recently released Agera S models. It features Koenigsegg's in-house developed 5.0-litre twin-turbo-charged V8 engine which produces 960hp with 93 octane fuel and 1140hp with E85. For the 2013 model Koenigsegg made eight changes to ensure that the package remains an attractive proposition for hypercar buyers.
The 2013 Agera R features the world's first hollow, one piece, super light carbon fiber wheel saving 20kgs of weight. The owner of the BLT chose not to add these wheels to their car. Fuel consumption is reduced through the use of nano-surfaced cylinder sleeves and a new ECU which also raises the rev limit to 7,500rpm. The 2013 Agera R benefits from a lighter exhaust, front winglets, unique Triplex suspension and an electronic stability program which become standard across the Agera range.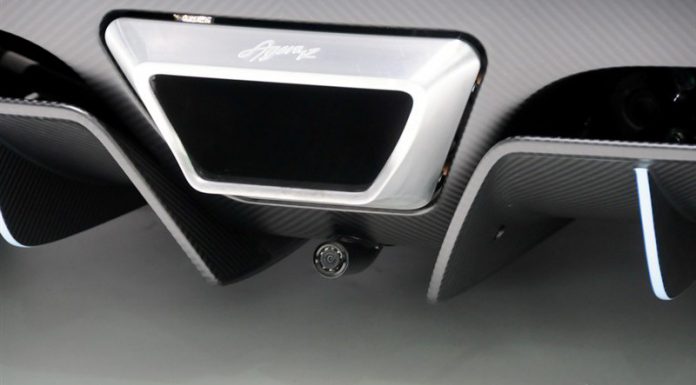 [Photos via AutoHome]