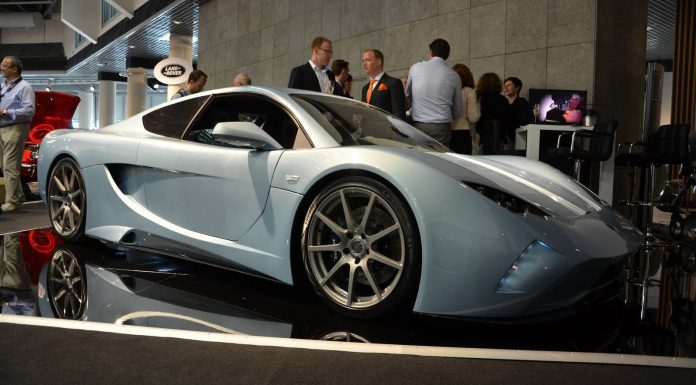 Dutch company Vencer released their Sarthe supercar to the public at Top Marques Monaco 2013. Vencer are one of three supercar manufacturers in attendance at the annual Monaco event.
The Vencer Sarthe is built around a tubular steel frame and has a floor made ​​of an aluminum honeycomb structure. The exterior is made of carbon fiber. The weight of the two-seater is only 1,390kg with a weight distribution of 45 percent front and 55 rear. The dimensions of the supercar are 4.515 x 1.984 x 1.190mm ​and the wheelbase is 2.79 meters long.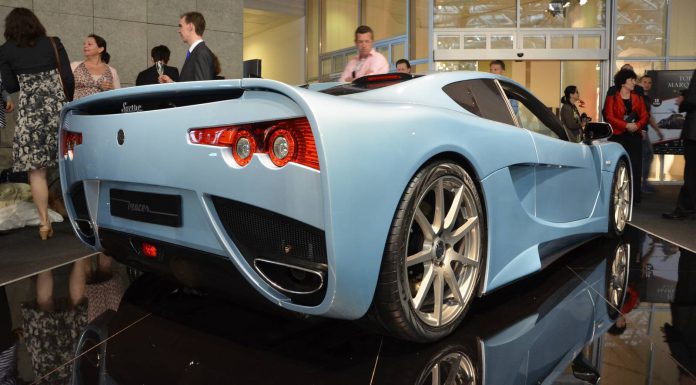 The suspension is a double wishbone setup. Stopping power is achieved via discs with a diameter of 385mm at the front and rear. The center positioned GM-sourced V8 produces 510hp and 650Nm of torque. The engine is linked to a six-speed manual gearbox, which converts the power to the 20 inch rear wheels via a limited slip differential. At the front the Dutch company fitted 19 inch wheels. The 0-100km/h time is 3.8 seconds and it will hit a top speed of 326km/h.
Let us know what you think of the Vencer Sarthe!