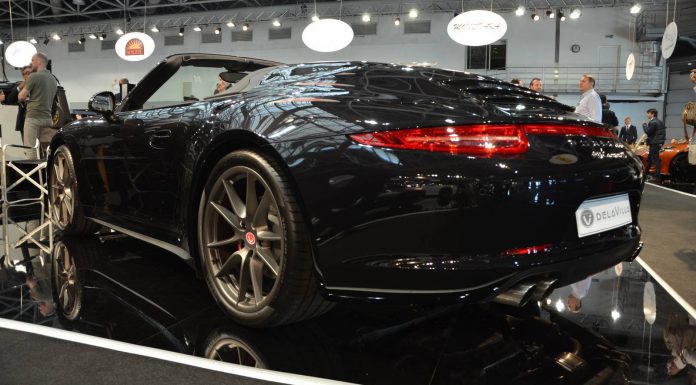 Delavilla have bought a very unique concept to Top Marques Monaco 2013. The Delavilla 991 Speedroad is a stylised Porsche 991 Cabriolet. Essentially the car features a new removable hardback concept. It sits on top of the existing convertible rear hatch. It is a double-buble design, much like we saw with the Porsche 997 Speedster.
Its an interesting alternative for those that want the Speedster look but aren't prepared to wait for the inevitable special edition. The 991 version continues where Delavilla's 997 version left off.
The package is available for Carrera, Carrera S, Carrera 4 and Carrera 4S models.